RETOUR . 2022
May - October 2022
Verhalenhuis Belvédère, Rotterdam (NL)
'Thinking of Esther' a wall-mounted installation with 56 cords made from newspapers is now permanently placed on the wall of the former sleeping room of the house where Esther Hartog lived with Wally Elenbaas for 56 years.
As artist in residence I have worked in the former house/atelier of Wally Elenbaas (Rotterdam artist 1912-2008) on the third floor of the current Verhalenhuis Belvédère in Rotterdam. We share Greece as a source of inspiration and that is the staring point that I have used to create settings with his work and my work next to each other.
On Fridays between 11.00 - 17.00 h, I have welcomed visitors of the house at the round table to talk about everything, following the example of Wally's famous 'still lives'.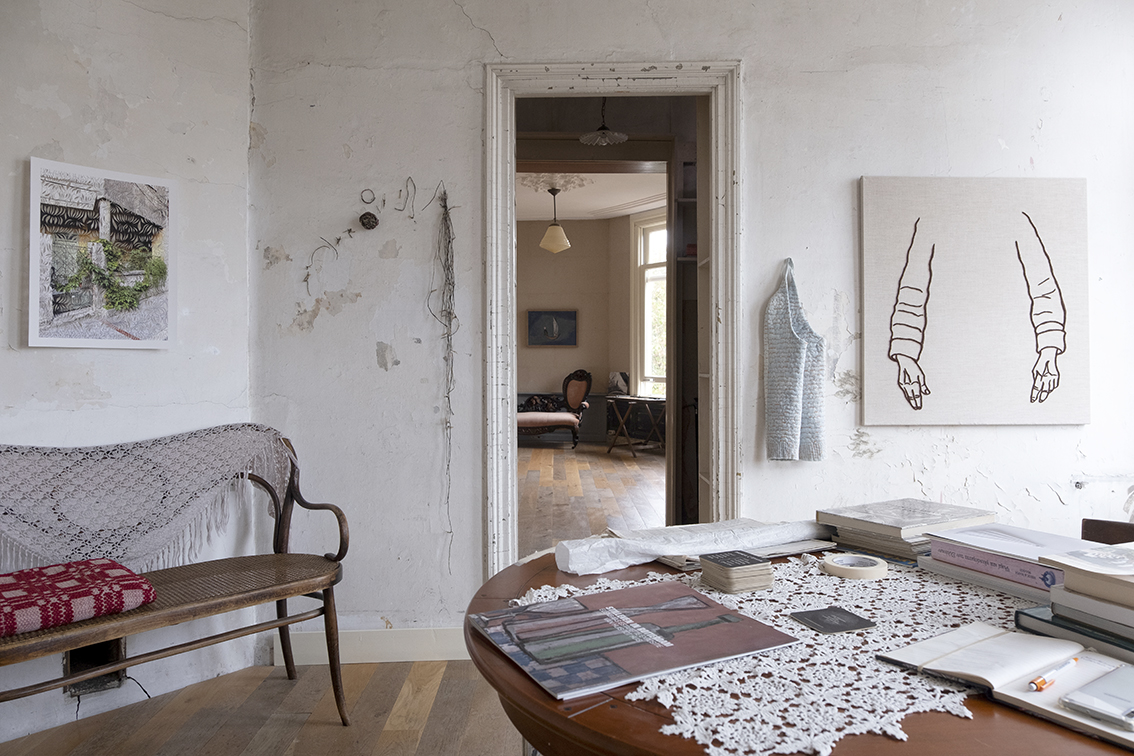 Thinking of Esther . 2022
newspapers, nails . 53 x 77 cm
permanent installation, Verhalenhuis Rotetrdam (NL)