Growing Care Rotterdam / Athens
In the long-term project Growing Care Maria Ikonomopoulou has been recording, since 2005, private green areas within the public space - mainly in Rotterdam and Athens, the two cities where she lives and works.
Photographs of flower pots on the pavements of Rotterdam, lengths of string and elastic protecting - with affecting tenderness and simplicity - little islands of green on the pavements of Athens: these are the raw materials of installations in situ.
The prints are then transformed into paper flowers City Flowers through a time-consuming process of design and cutting by hand, finally taking on new and varied shapes in ephemeral installations.
In another series of work she uses close up's of the outer wall gardens with the first names of their owners and the names of the plants, which together become a lace of line, color and shape on cutout paper.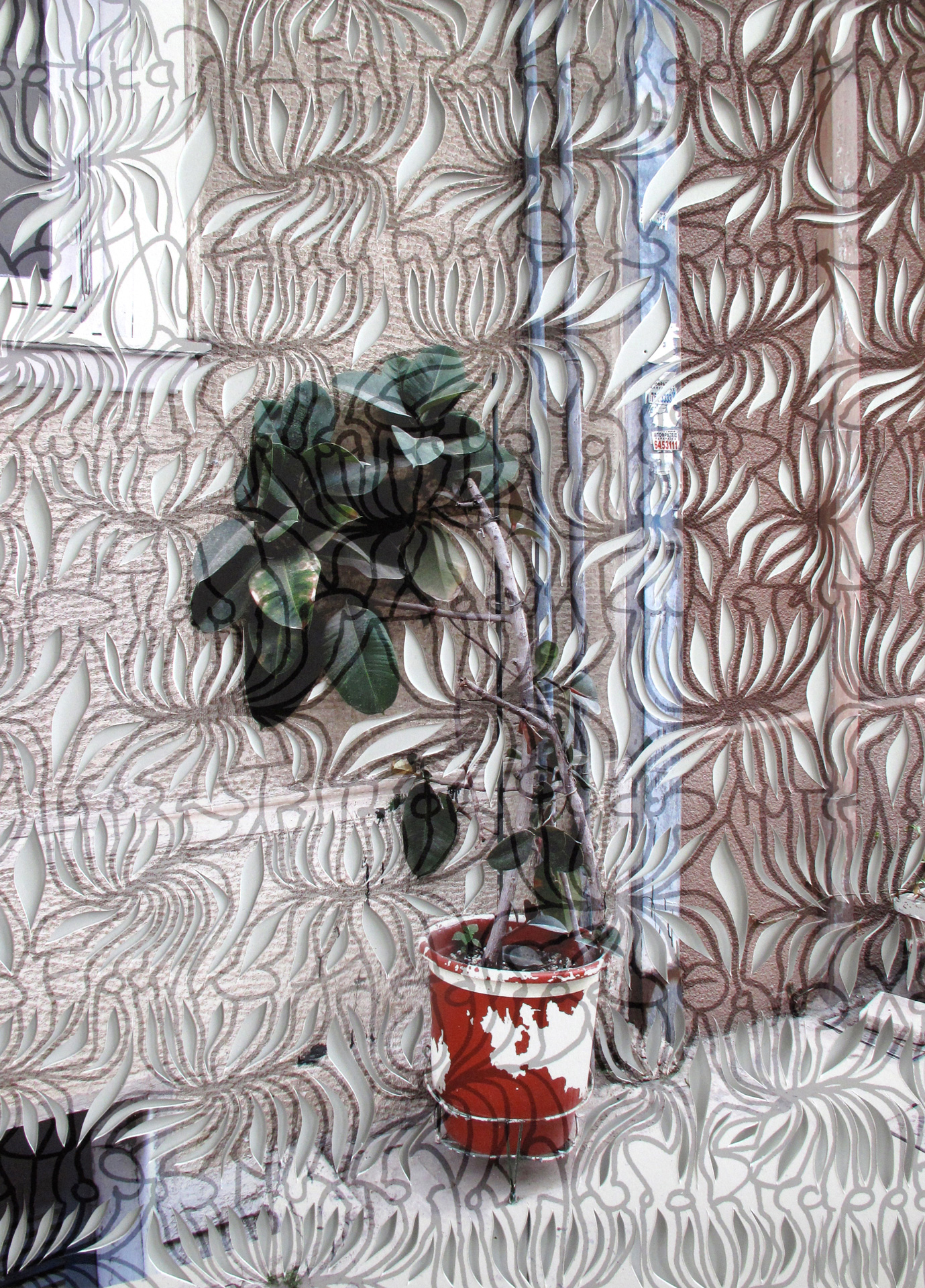 Growing Care Athens - 2 . 2010
print, cutout, Hahnemühle paper
60 x 45 cm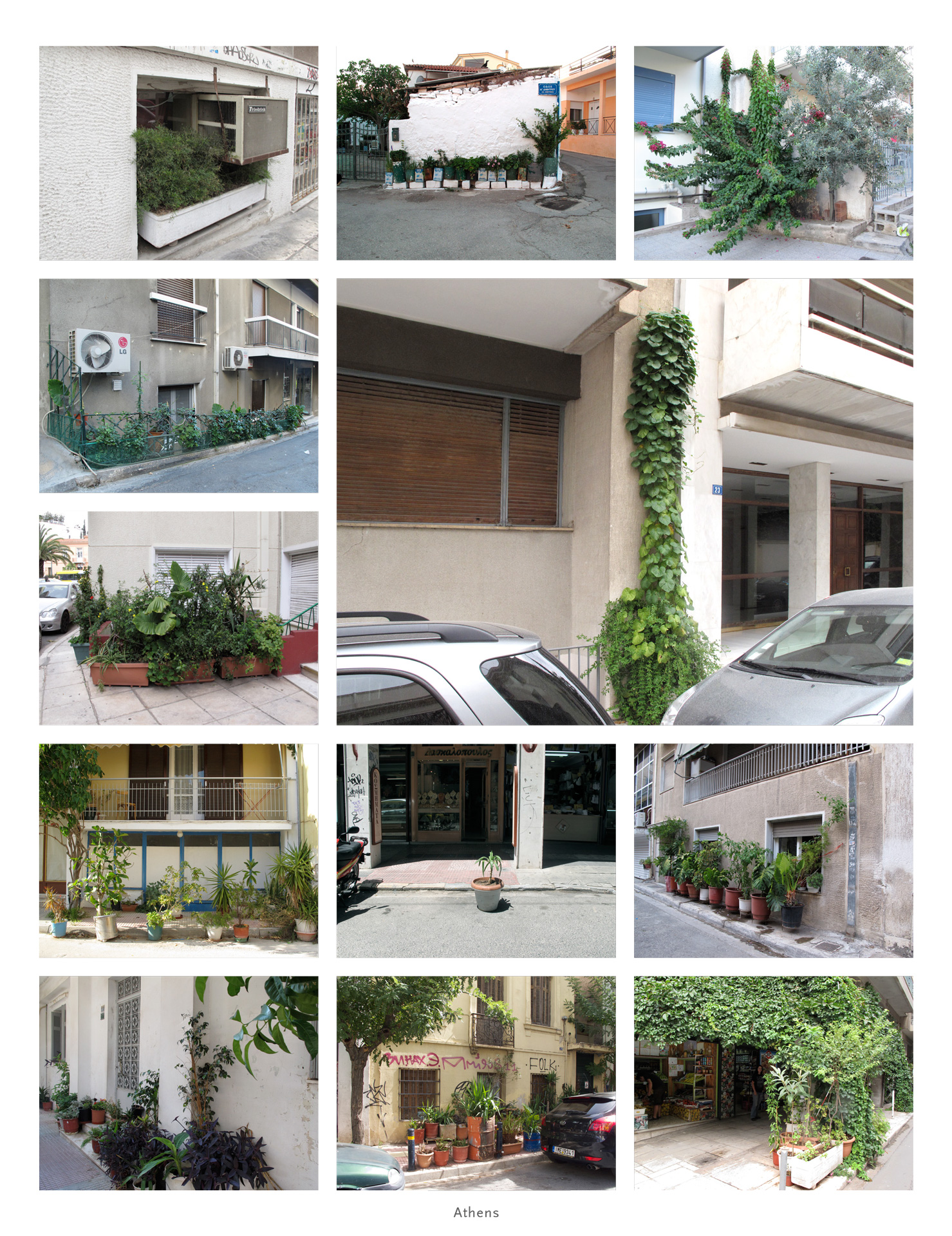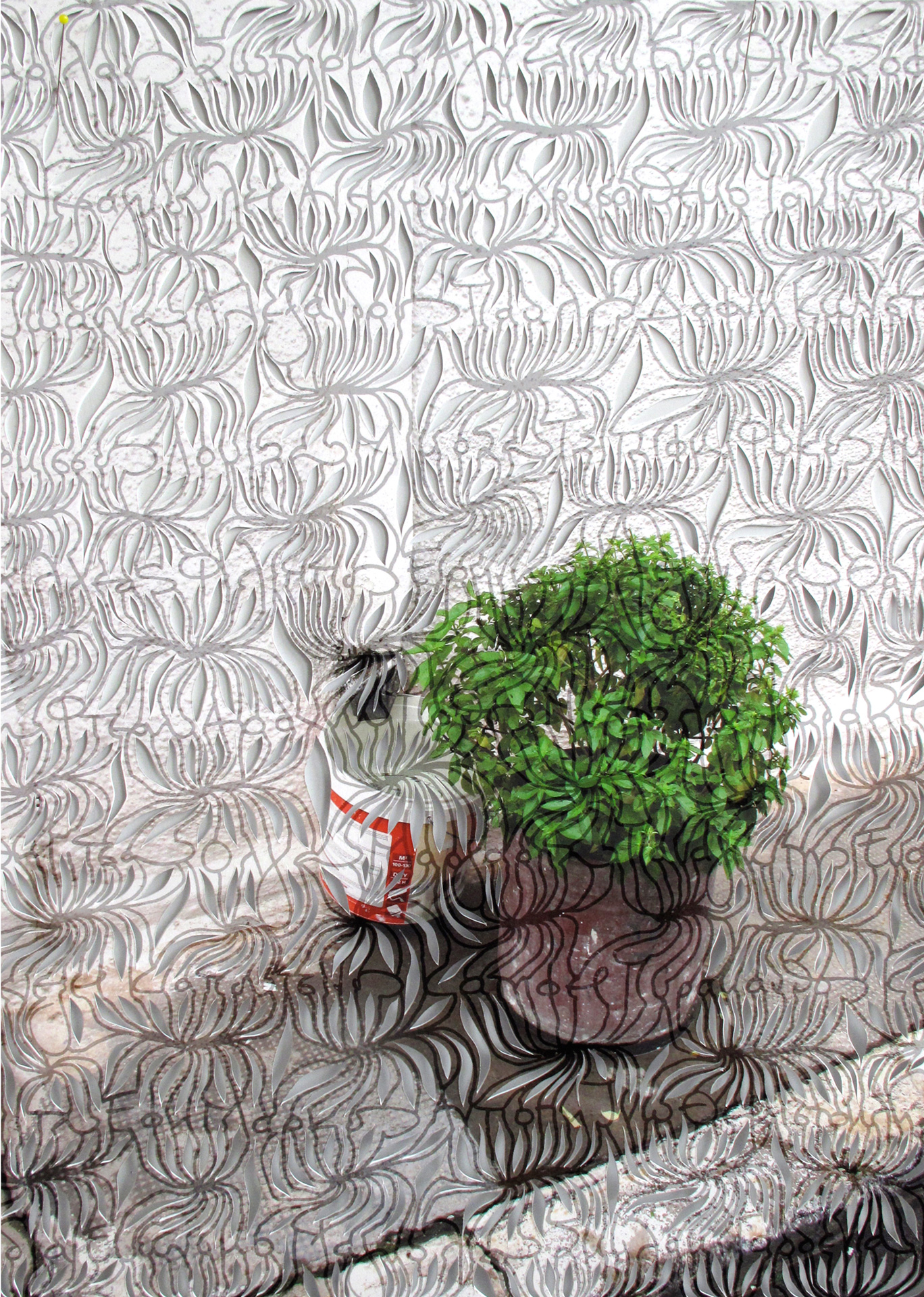 Growing Care Athens - 3 . 2010
print, cutout, Hahnemühle paper
60 x 45 cm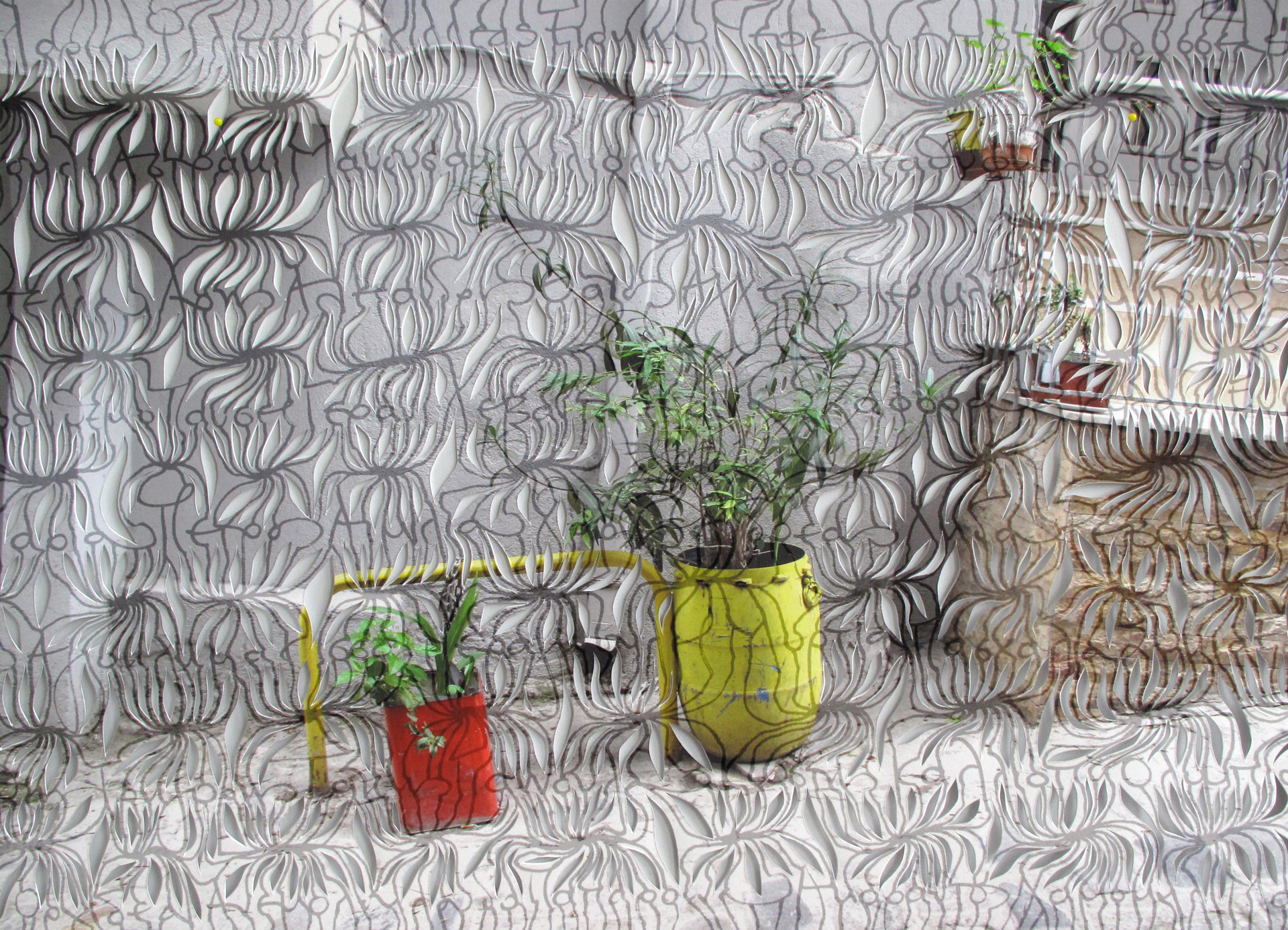 Growing Care Athens - 4 . 2010
print, cutout, Hahnemühle paper
60 x 45 cm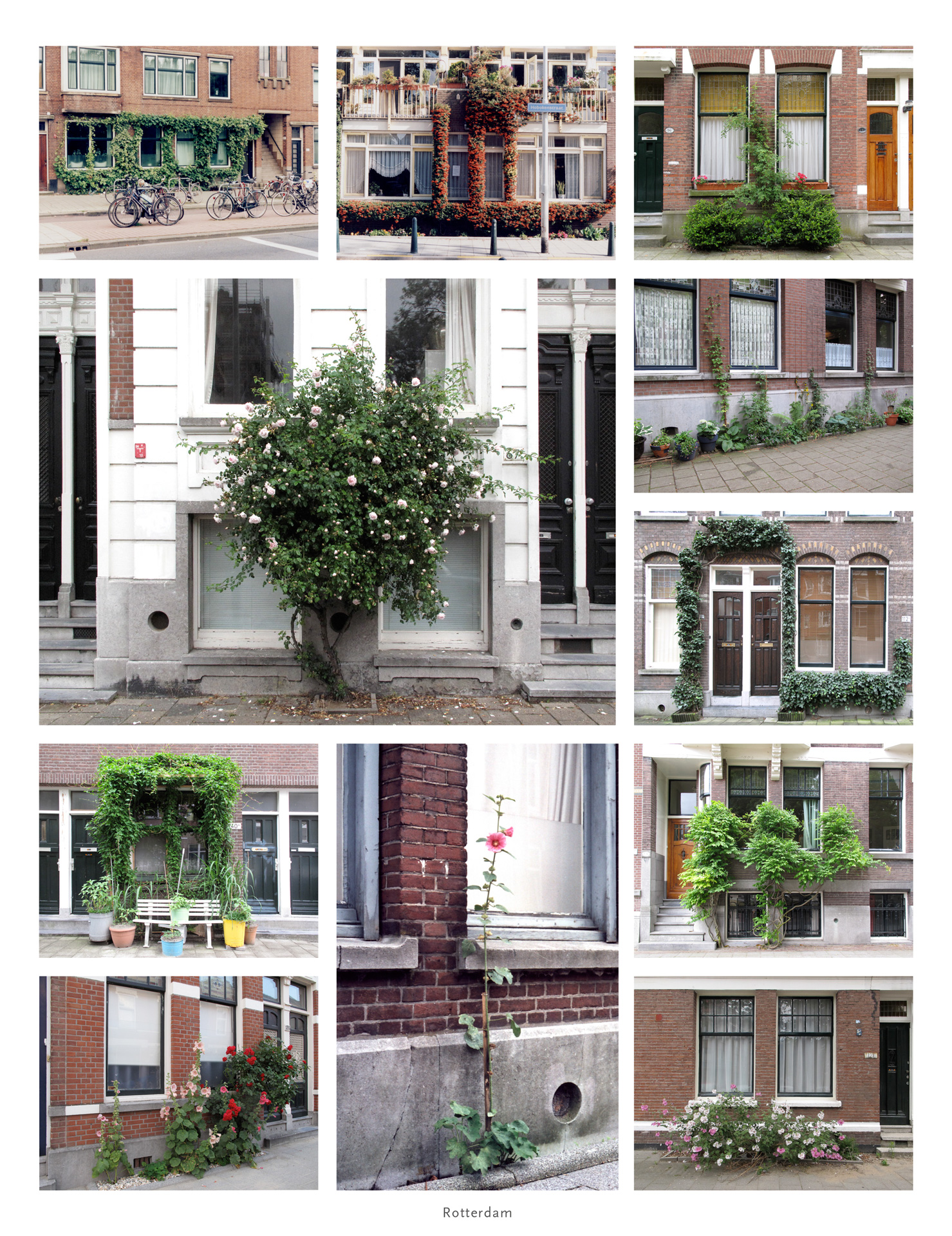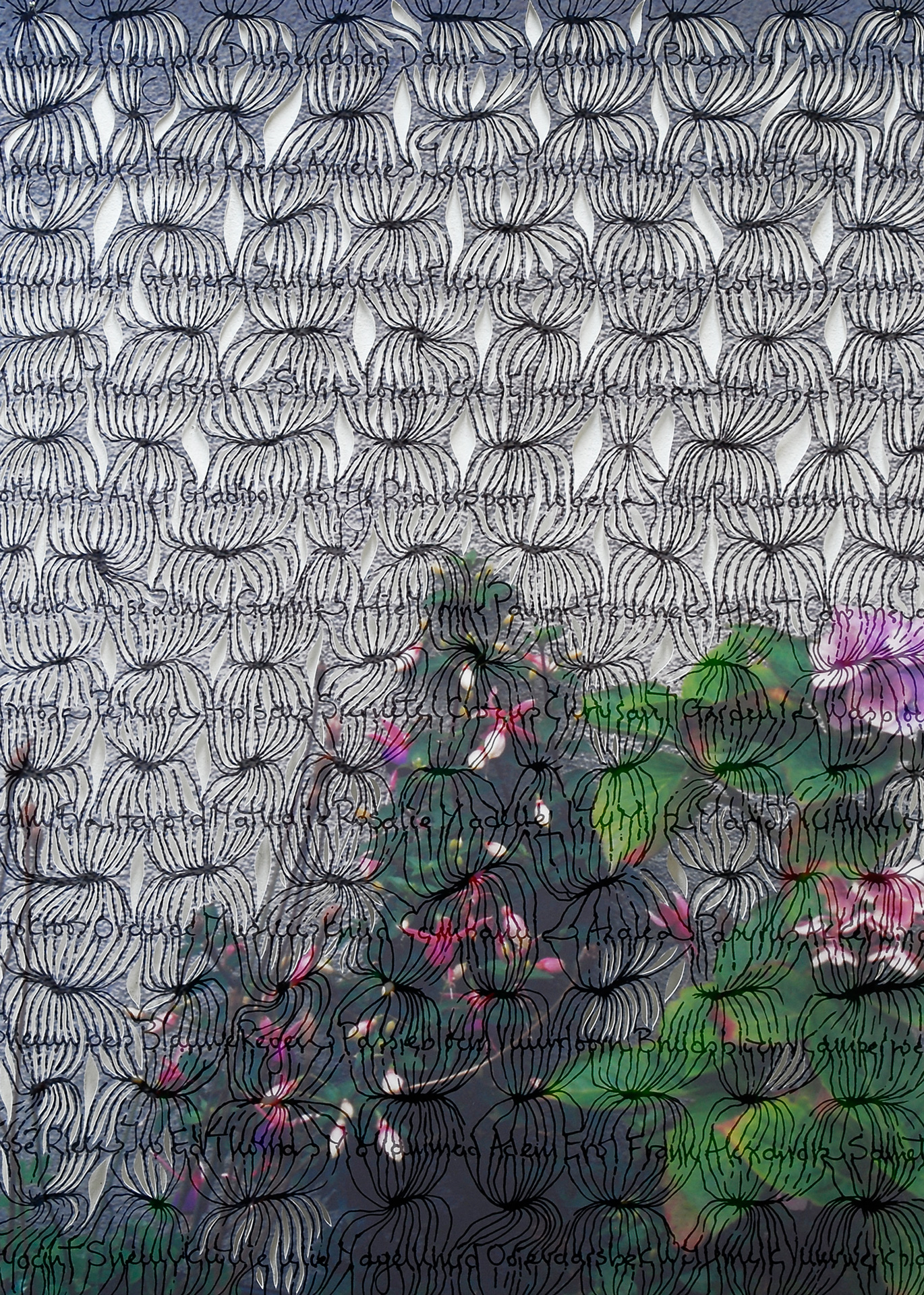 Growing Care - Fuchsia . 2008
print, cutout, Hahnemühle paper
80 x 60 cm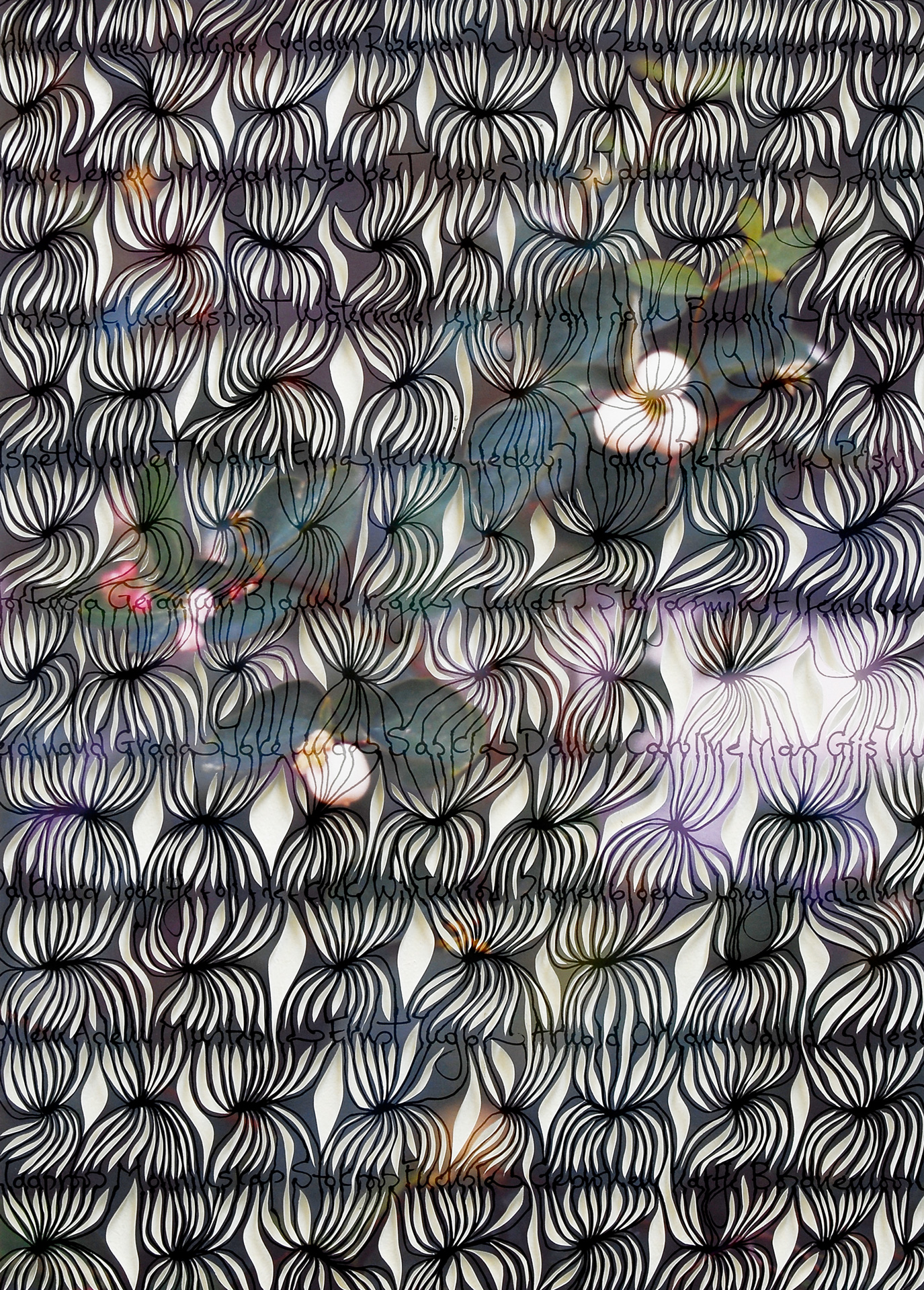 Growing Care - Parelbes . 2008
print, cutout, Hahnemühle paper
80 x 60 cm