Growing Care . 2005
The intervention is in 2005 developed within the framework of the event cARTel curated by Gelly Grindaki and Evangelia Basdeki.
Visual artists were invited to give their message to the city of Athens by a poster (50 x 35 cm) in blue and yellow colors. In November of 2005 I offered my poster personally to some citizens in the center of Athens who take care of plants and trees in the public space. As part of the action cARTel it was pasted, together with other posters, in the center of the city during a period of six months.
Every time I go to Athens I am astonished by the chaos and the anarchistic order of the public space. More and more cars and motorcycles are parked on pavements. Whenever I get around on foot in the center of the city I feel like it's a heroic action. That's why I am fascinated by the perseverance of people who take care of trees and plants in this unfriendly environment. They create small private paradises and raise the question: What is public space? Where does it begin and where does it end? Who is responsible for it? etc. The embroidery flower sign on the poster refers to the 'handmade' way with which people are taking care of the plants. They support the trees with all kinds of ropes, cords, strings, threads and fibers and use empty tins as pots. The poster was offered to these people as a gift, in return for learning me the names of the plants they take care off.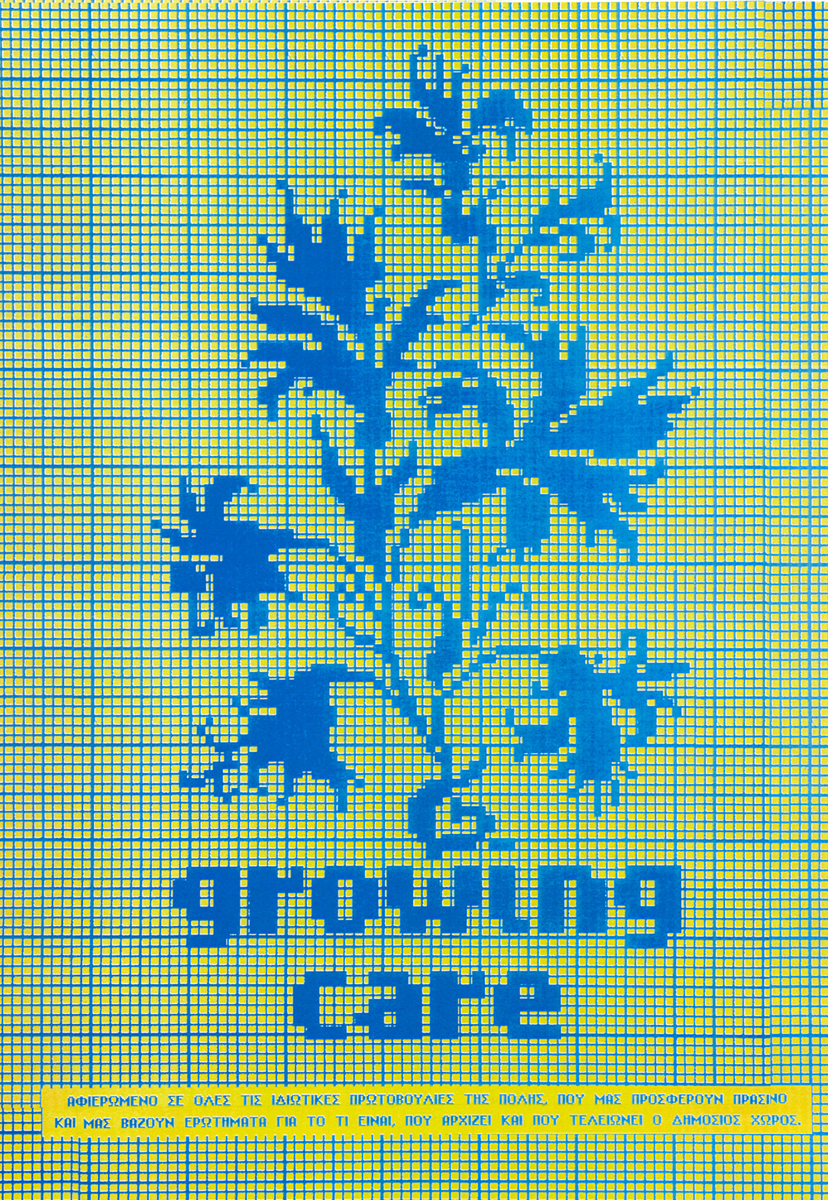 Growing Care . 2005 print on paper, 50 x 35 cm, ed. 1000