Give me your Word
The project was a commission within the framework of the language campaign Speaking Dutch opens doors (2005) for the foreigners of Rotterdam South. After many years of not speaking the Dutch language they are attending lessons now. In the meantime the population of the neighborhood has changed a lot. In this district people hardly speak Dutch which makes it difficult to practice the language.
During this project 40 Dutch speaking women were brought into contact with 40 Dutch learning women. By asking questions they got to know each other and three weeks later they exchanged presents. The Dutch learning women had to buy a present or make something themselves. The Dutch speaking women had to choose three Dutch words for their partner and give them with a personal explanation.
All the given words are brought together in a very personal dictionary of the Dutch language Give me your word.
This project has been financed by the Municipal Education Department.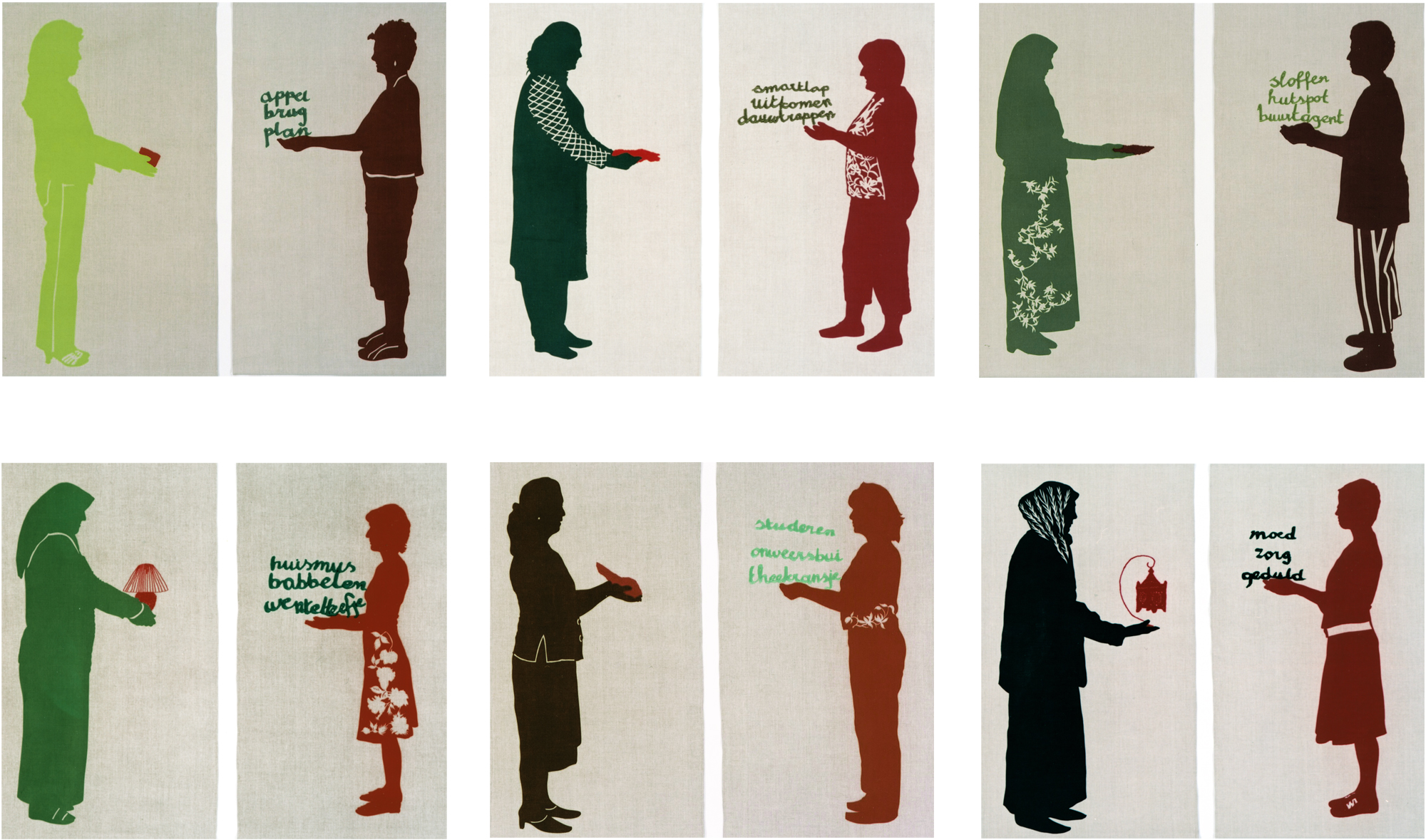 Give me your word . 2005
silkscreen print, embroidery, canvas
110 x 60 cm (12)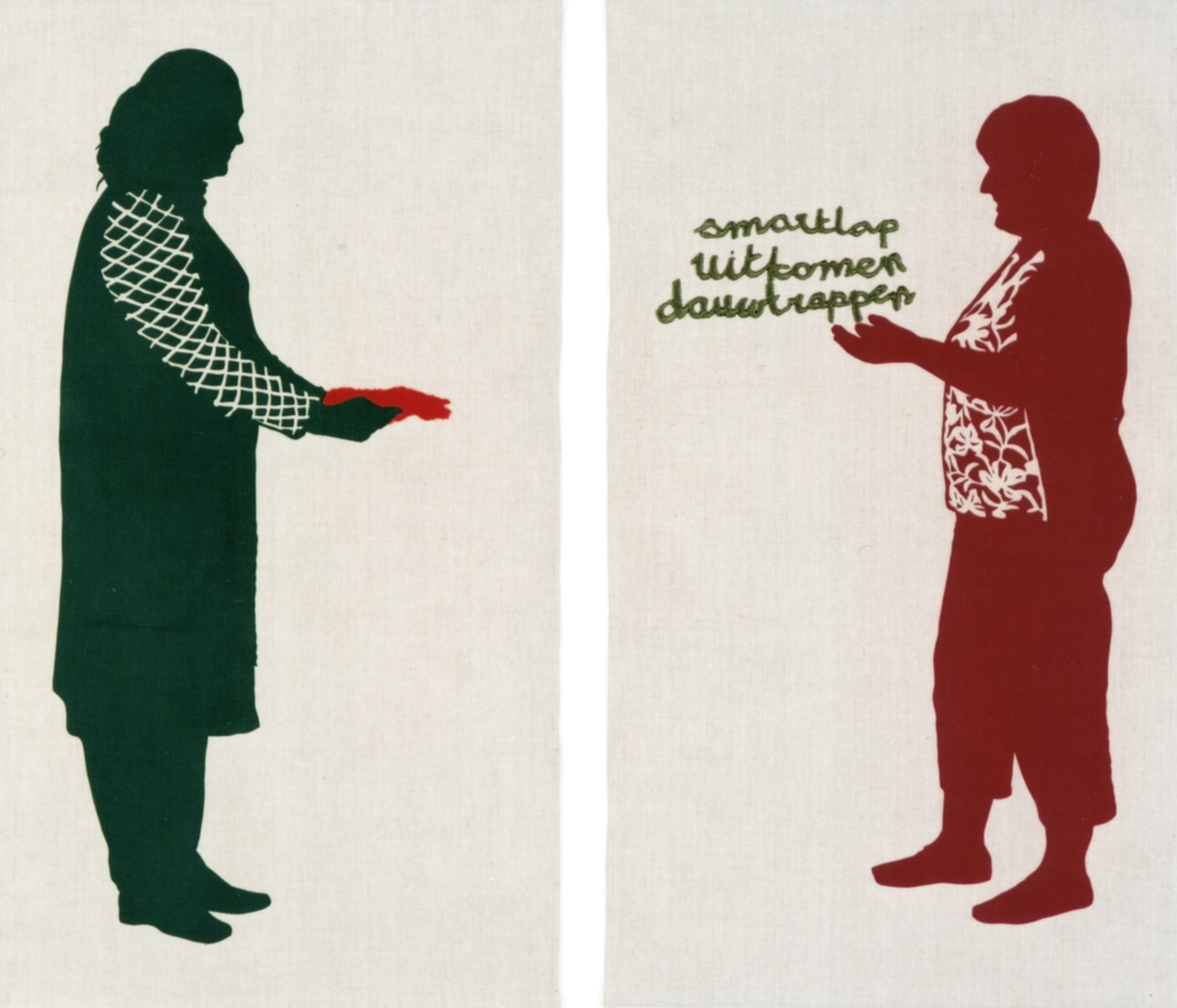 Give me your word . 2005
silkscreen print, embroidery, canvas
110 x 60 cm (12)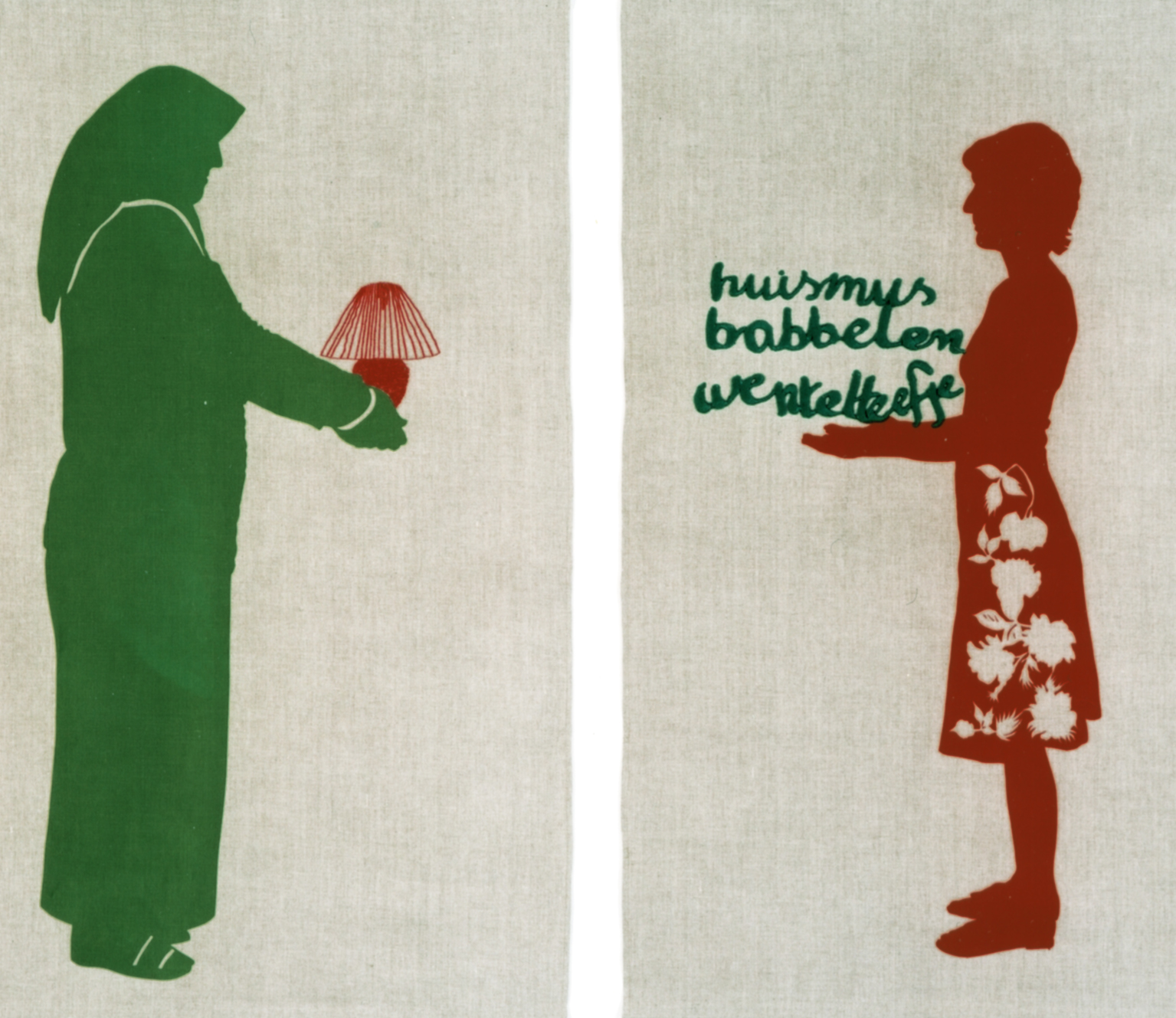 Give me your word . 2005
silkscreen print, embroidery, canvas
110 x 60 cm (12)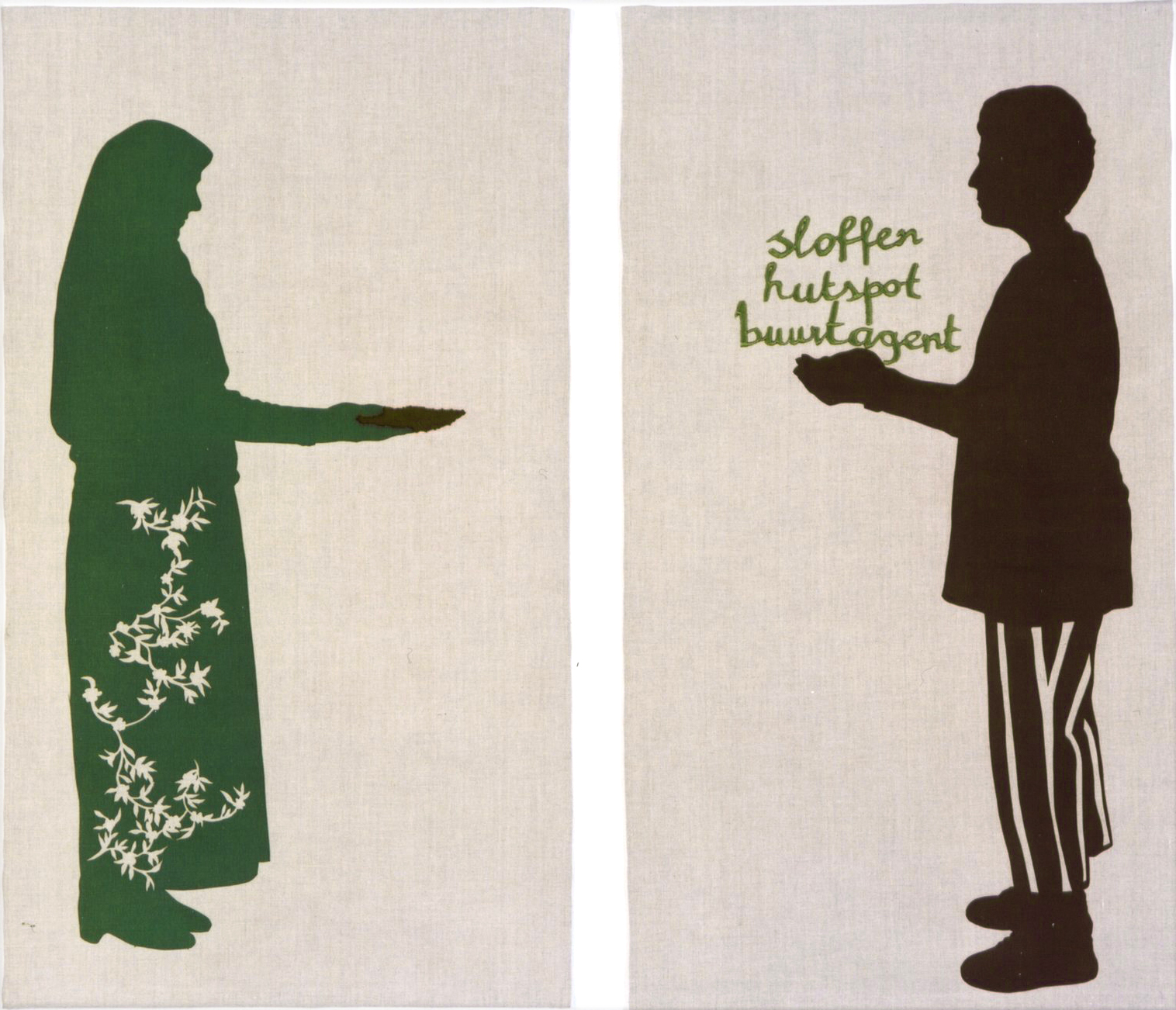 Give me your word . 2005
silkscreen print, embroidery, canvas
110 x 60 cm (12)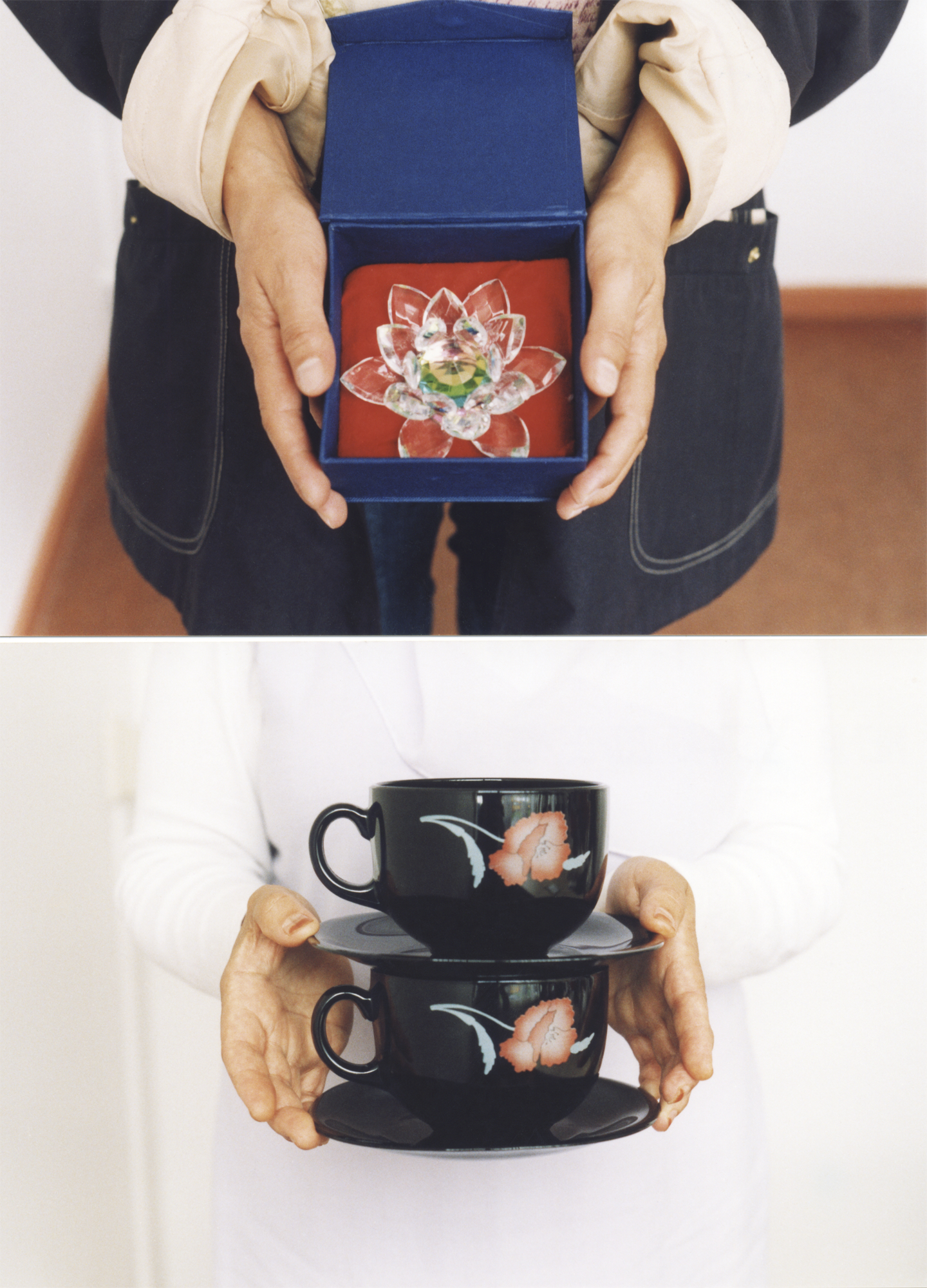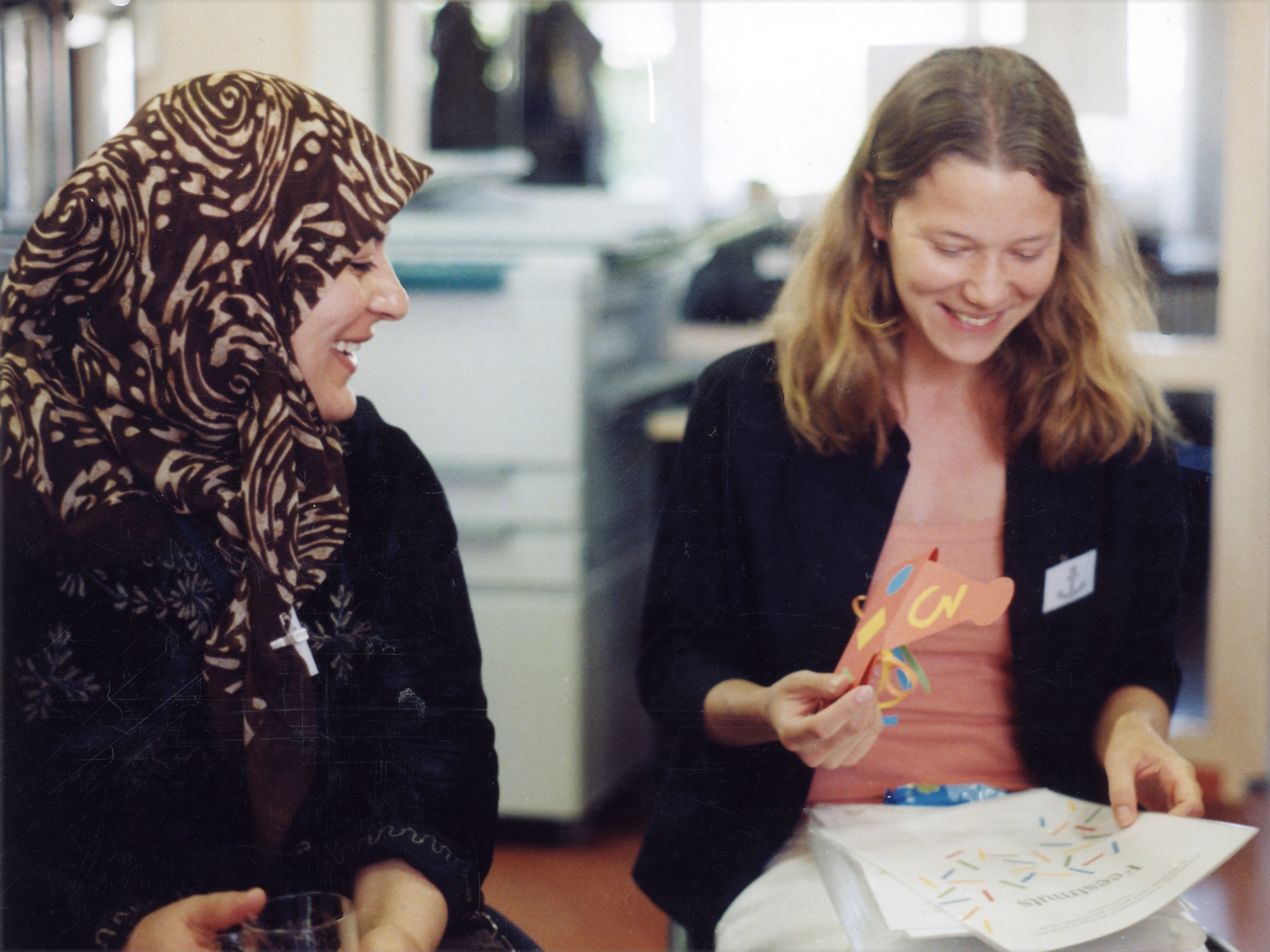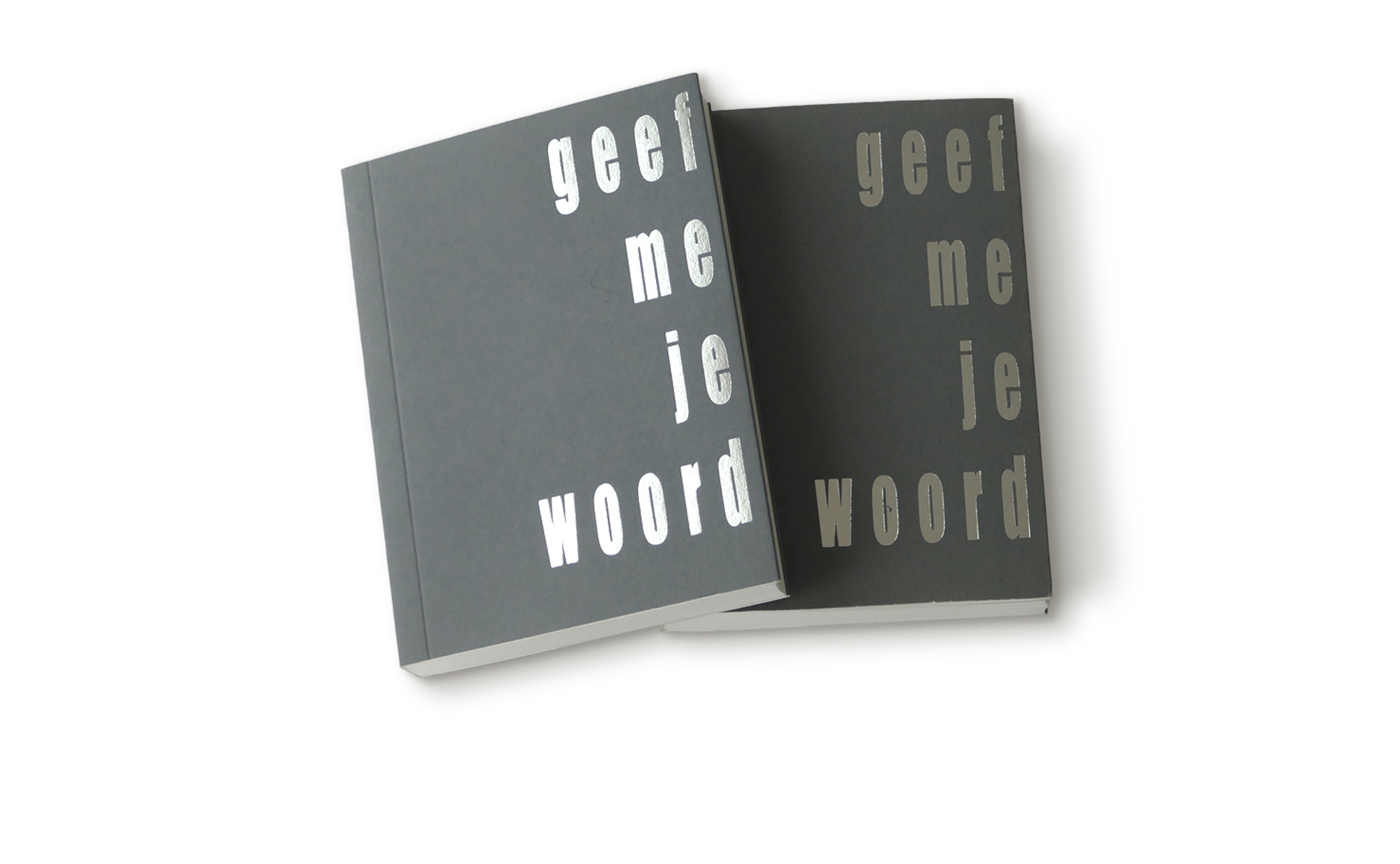 All the given words are brought together in the most personal dictionary of the Dutch language give me your word.
Texts by Folkert Kuiken, Anne Kooiman, Evelyne Hurkmans, Maria Ikonomopoulou | designed by Sannetje van Haarst | ed. 600