Bees Blessing | Greece Blessing
The pieces Bee's Blessing I and II were created in 2015. At that time Greece, still in the middle of an economic crisis was facing also a large wave of migration. Both from foreigners arriving in Greece and trapped here, as well as from Greeks leaving abroad seeking better working conditions.
Honey of an excellent quality has been produced all over Greece from ancient times to the present day. From Crete we know of a golden jewel from the early Minoan period, with two bees hanging from a drop of honey. Greek nature with its long periods of sunshine and abundant, wild aromatic herbs is a paradise for bees.
Greece, I thought, could be the land of honey and milk, the 'promised land' with a wonderful climate, beautiful nature and a rich culture. But the large influx of refugees and Greeks seems rather trapped here. Many of them would rather find in another country their own 'promised land'.
Bee's Blessing II . 2015
print, color pencil, wax, cutout, Hahnemühle paper . 50 x 50 cm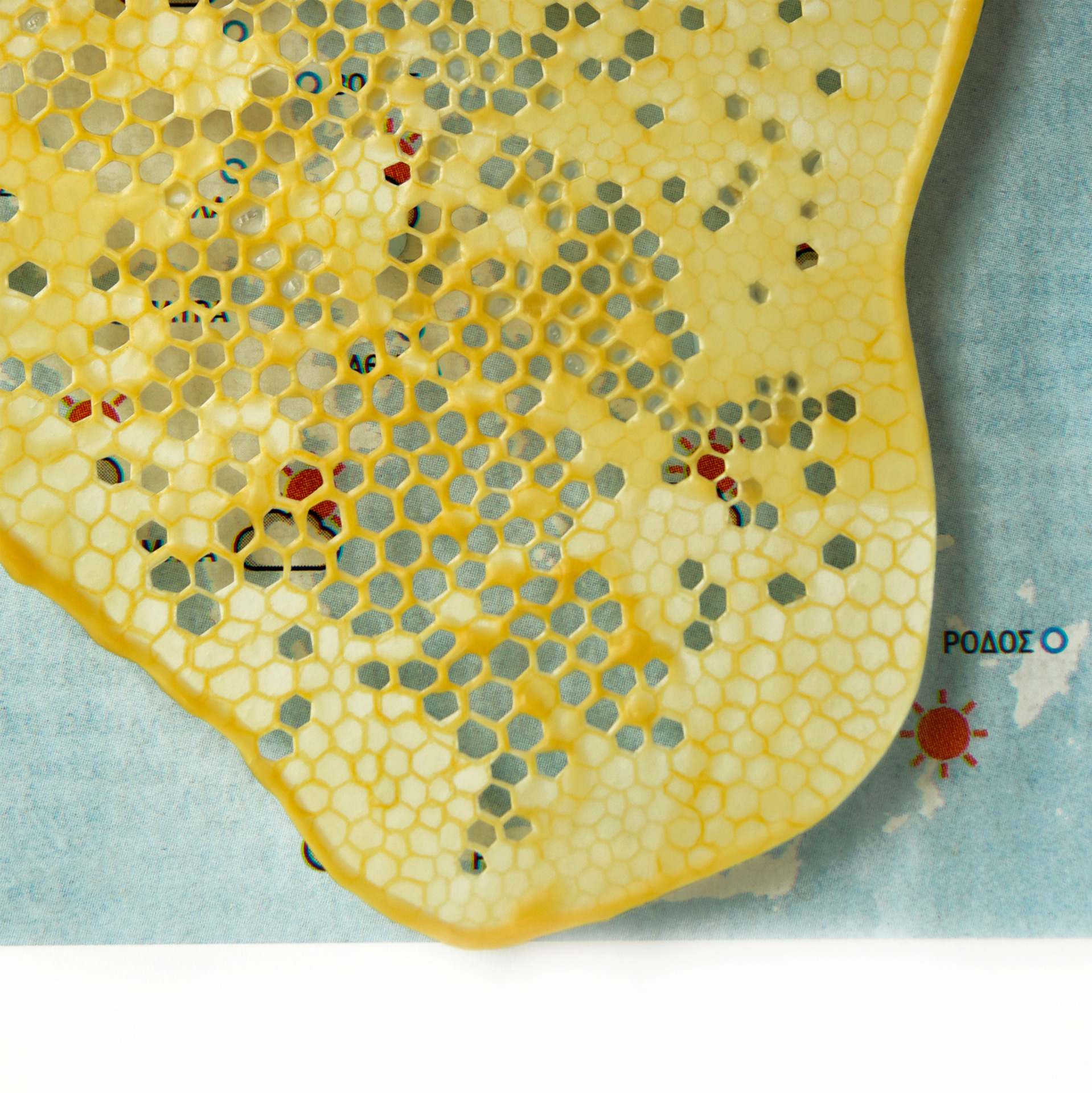 Bee's Blessing II detail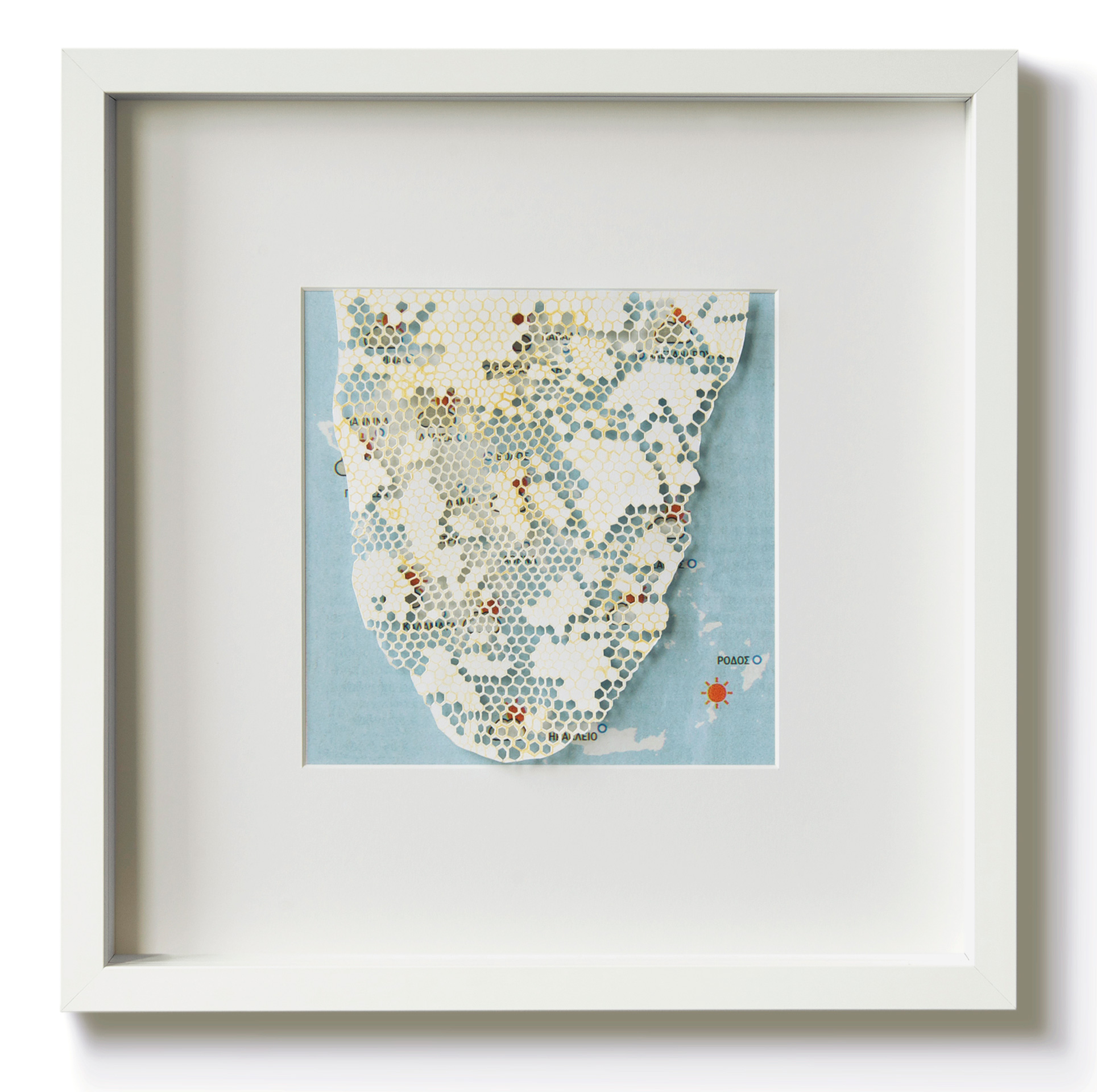 Bee's Blessing I . 2015
print, color pencil, cutout, Hahnemühle paper, acid free cardboard . 50 x 50 cm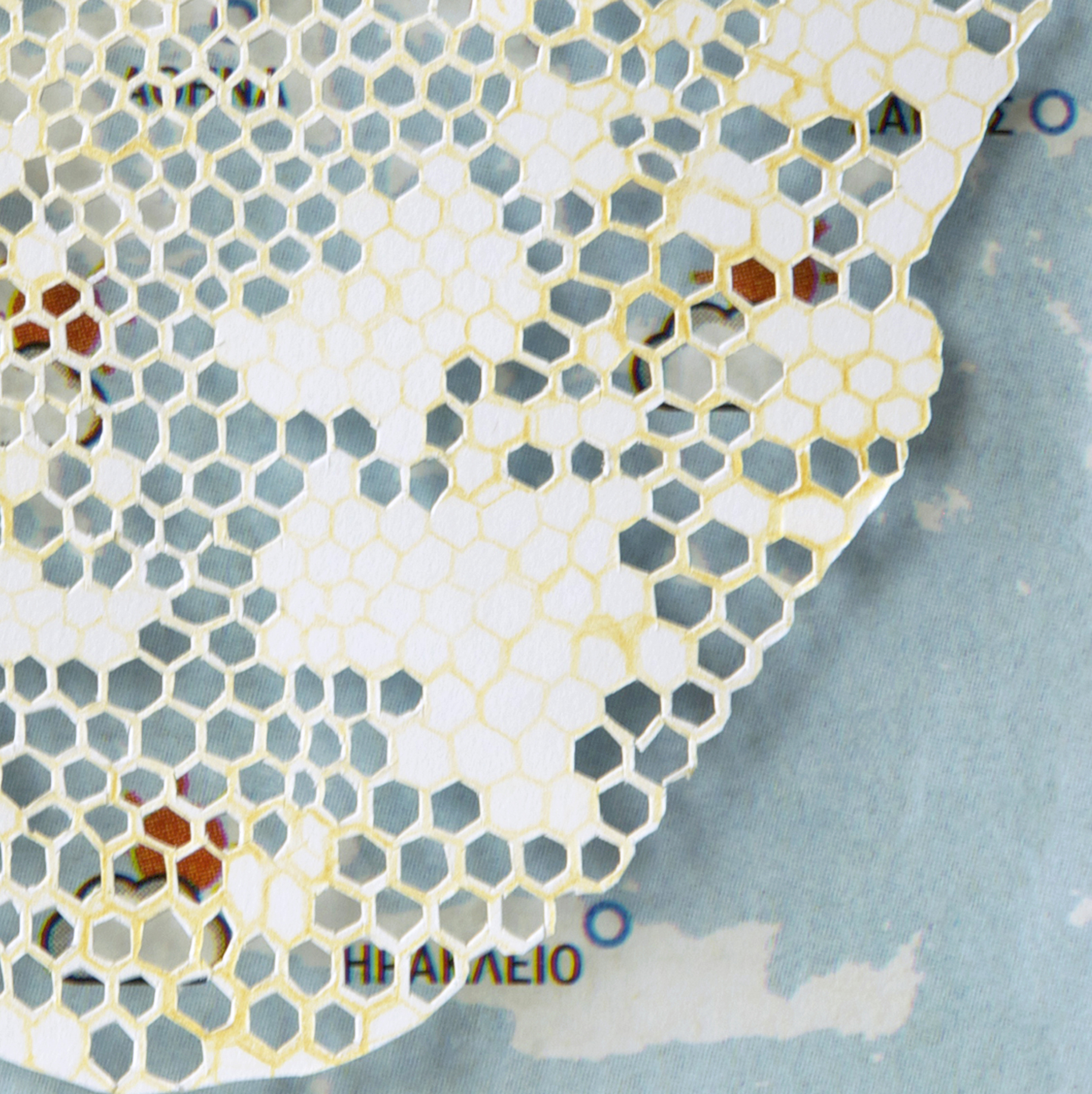 Bee's Blessing I detail
Greece Blessing . 2015
print on Hahnemühle paper, rope, beeswax, acid free cardboard
50 x 50 cm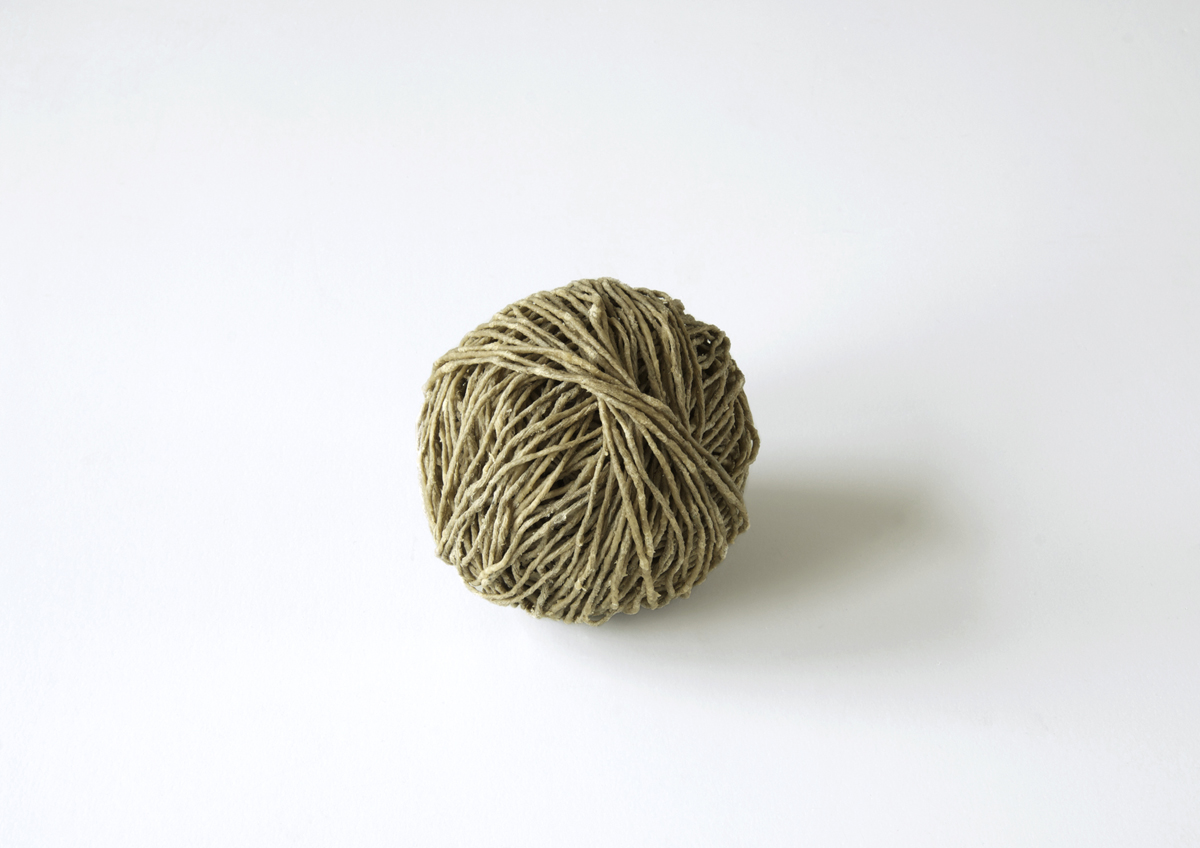 Kirodesia . 2015
cotton twine, beeswax . 15 x 15 x 15 cm