Hoofdstukken - Chapters . 2004
Hoofdstukken-Chapters is composed of several elements: stencilled questions about what memories are, drawn self-portraits, written and illustrated memories and shadow images of children's heads in different tones of blue. The artwork is a portrait of pupils developing their identities during their primary school time.
The Burght primary school in Amsterdam is housed in a number of old townhouses each with their particular history. Many of them have had the Delft blue tiles in their walls. Hoofdstukken - Chapters is a contemporary interpretation of this tradition.
Pupils of De Burght primary school drew the selfportraits and their recorded memories on the tiles under the guidance of the artists. The artists used these tiles to compose the design of the wall. Subsequently the questions and the shadow-portraits were added.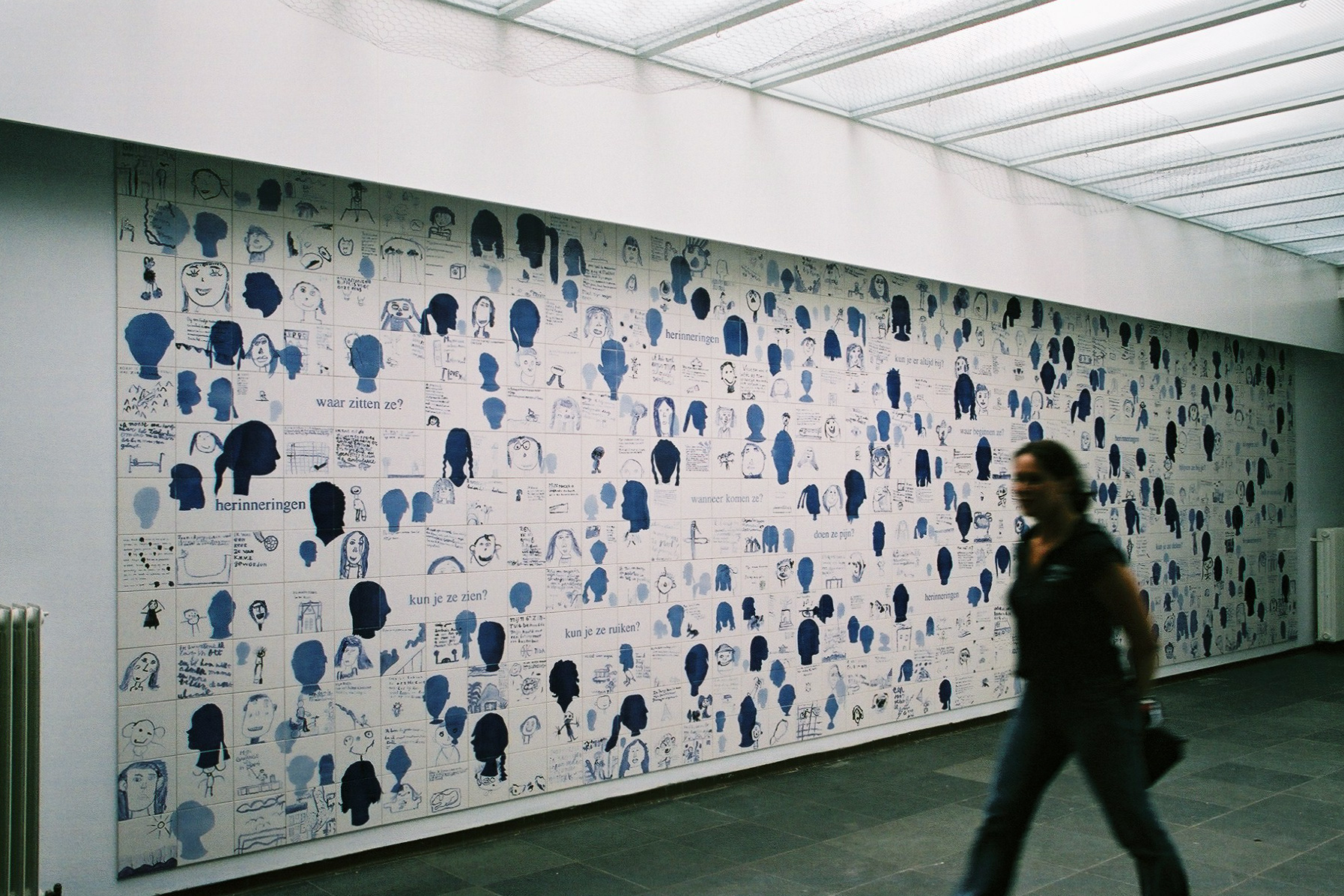 Hoofstukken - Chapters . 2004
cobalt oxide and cobalt blue glazing on ceramic tiles
940 x 260 cm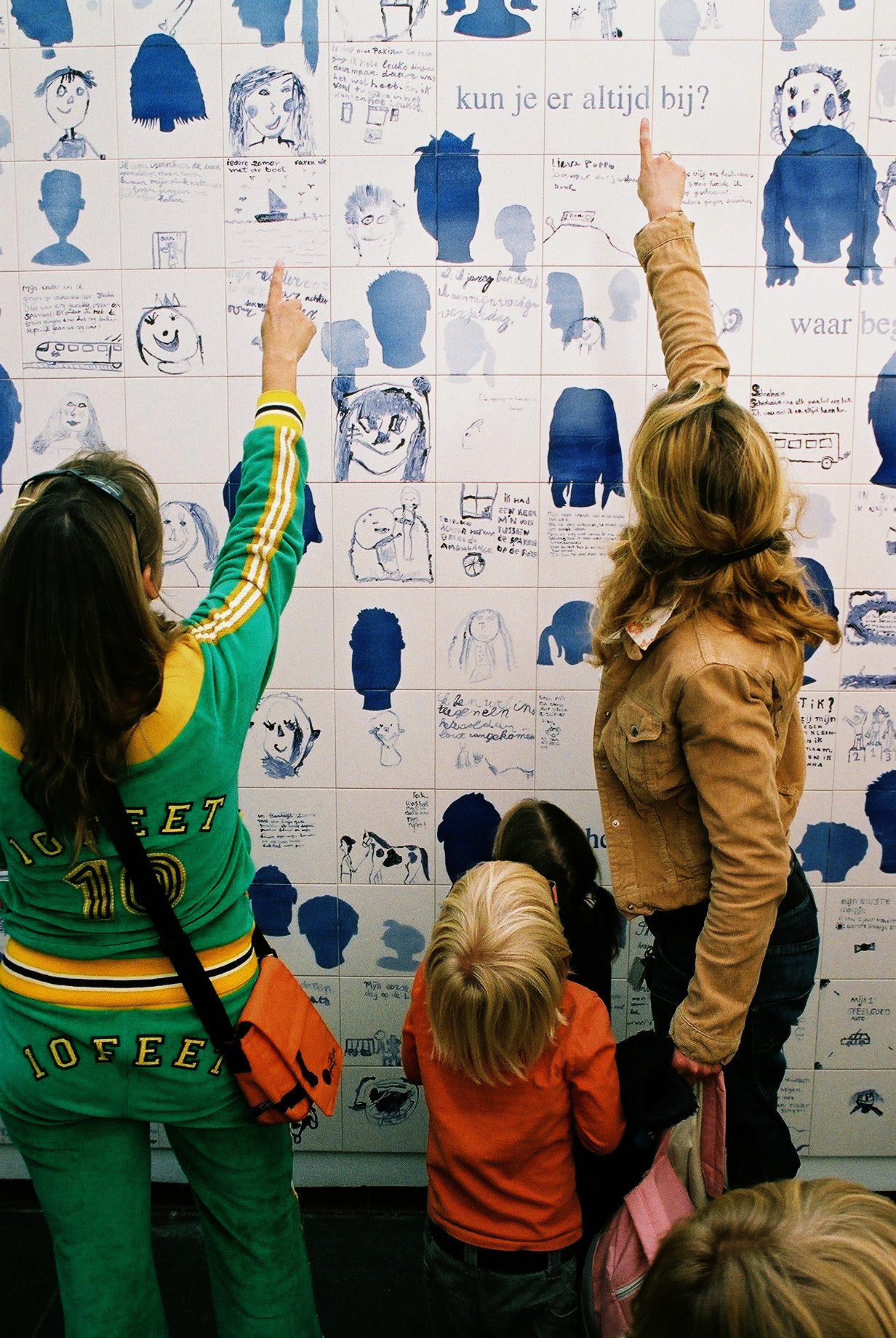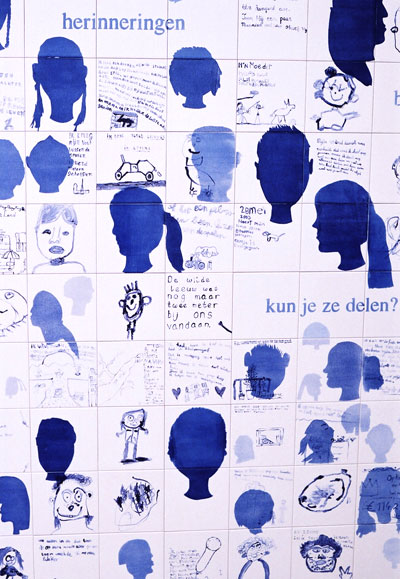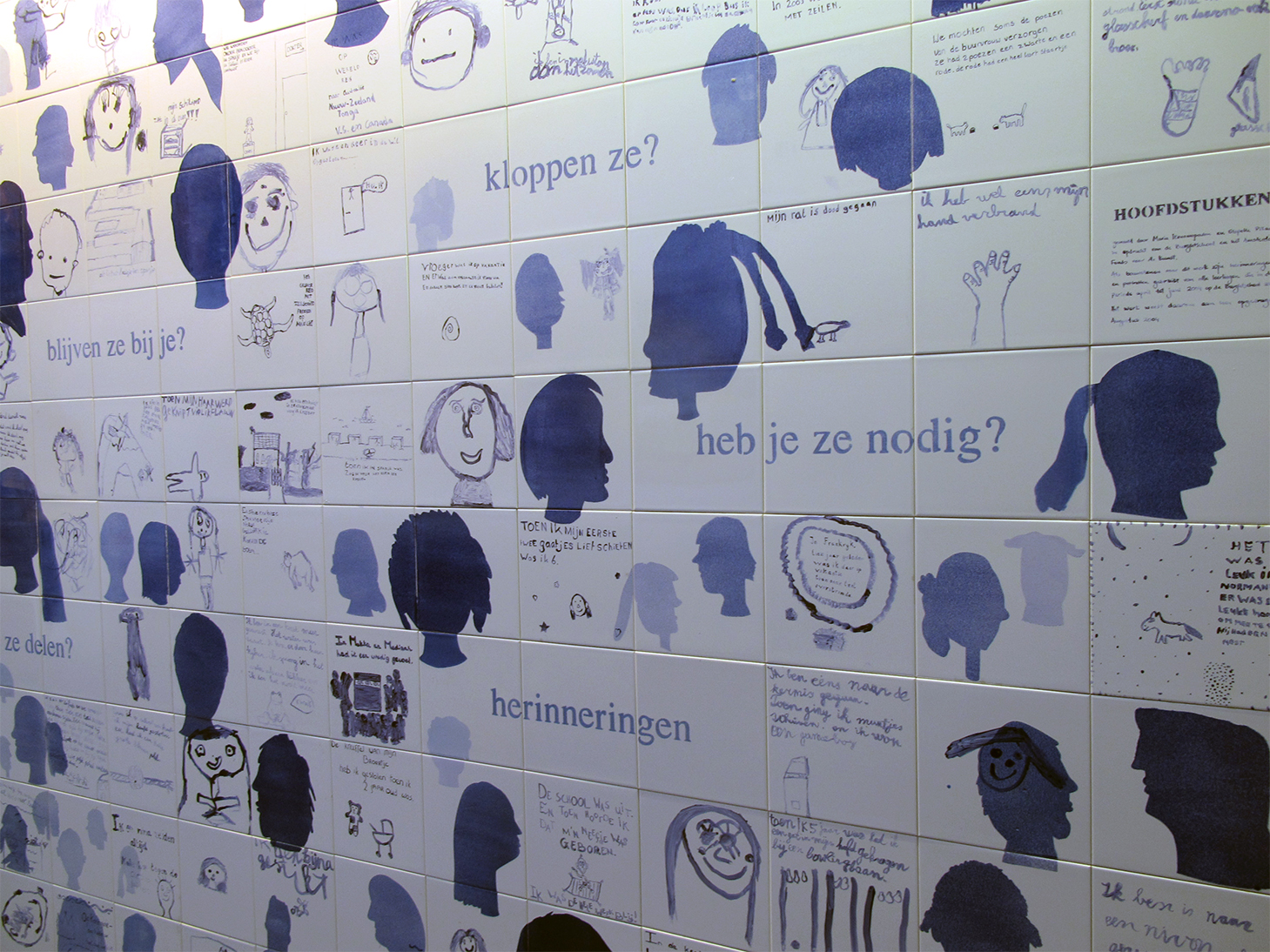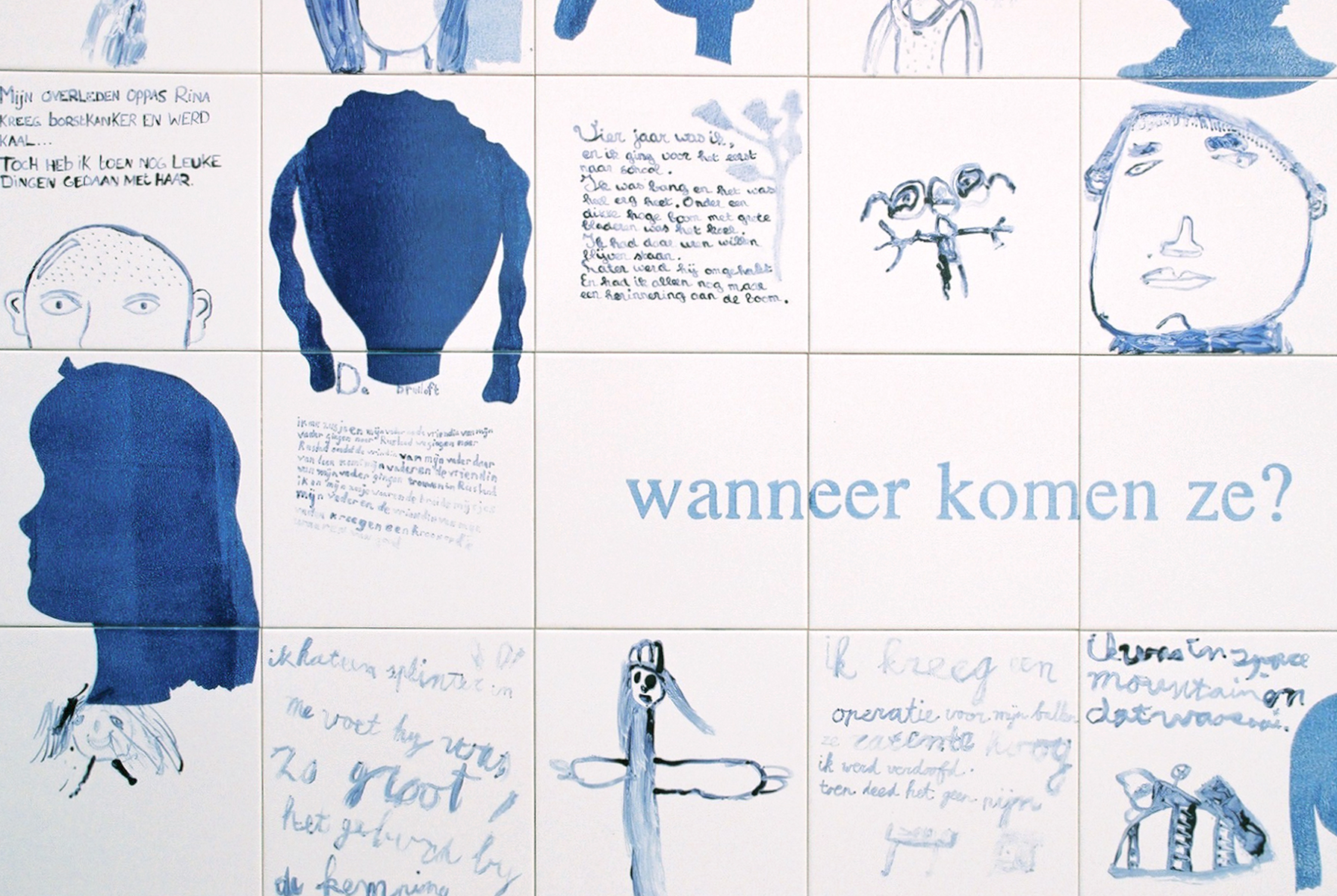 Hoofdstukken (Chapters) detail