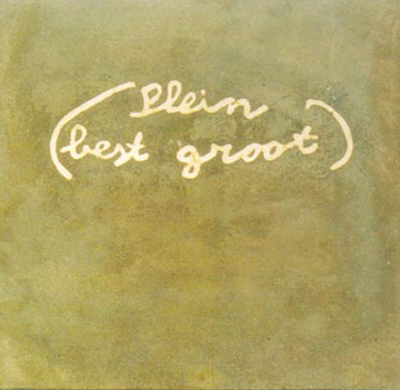 More than thousand stories and drawings were collected. A selection from this material has been used for the final composition.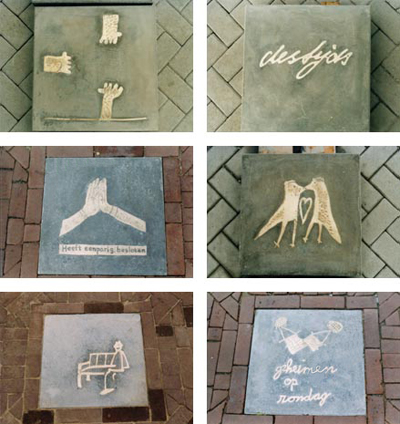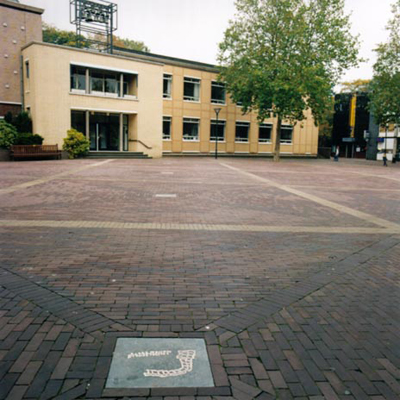 The town hall square is the heart of Zevenaar, a city with 40.000 inhabitants near the border with Germany. All of the municipal services are located there and every week there is the market. This square is the place for important celebrations too. In the beginning of the year 2000 the renovation of the city centre started. The square has been newley paved in a diagonal pattern refering to the 'buttons' on the facade of the town hall. For these 'buttons' in the paving 76 art tiles are developed.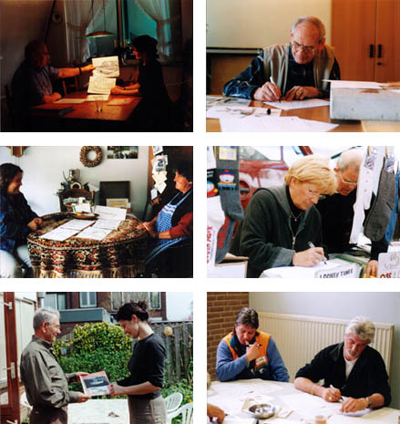 Commitment and suggestions of the inhabitants played an important role in the designing proces of the tiles. By advertising in local newspapers and contacting primary and secondary schools, youth clubs etc, the artists asked people from Zevenaar to send material concerning the theme 'meeting' from different points of view.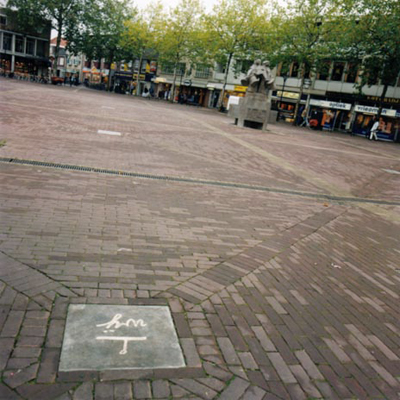 Words and drawings casted in bronze lay embedded in the concrete tiles.