Repair | Repair on News
The photos in the leporello are a registration of mending work on textiles from the Martinos Fine Arts & Antiques collection in Athens. Repair is related to Repair on News, a series about repairing in a literal and metaphorical sense.
Editions of the Greek newspaper I Kathimerini (2009 - present) have been embroidered with patterns inspired by traditional Greek textile in an attempt to bring some antidot to the overwhelming problematic daily news with fragments of civilization.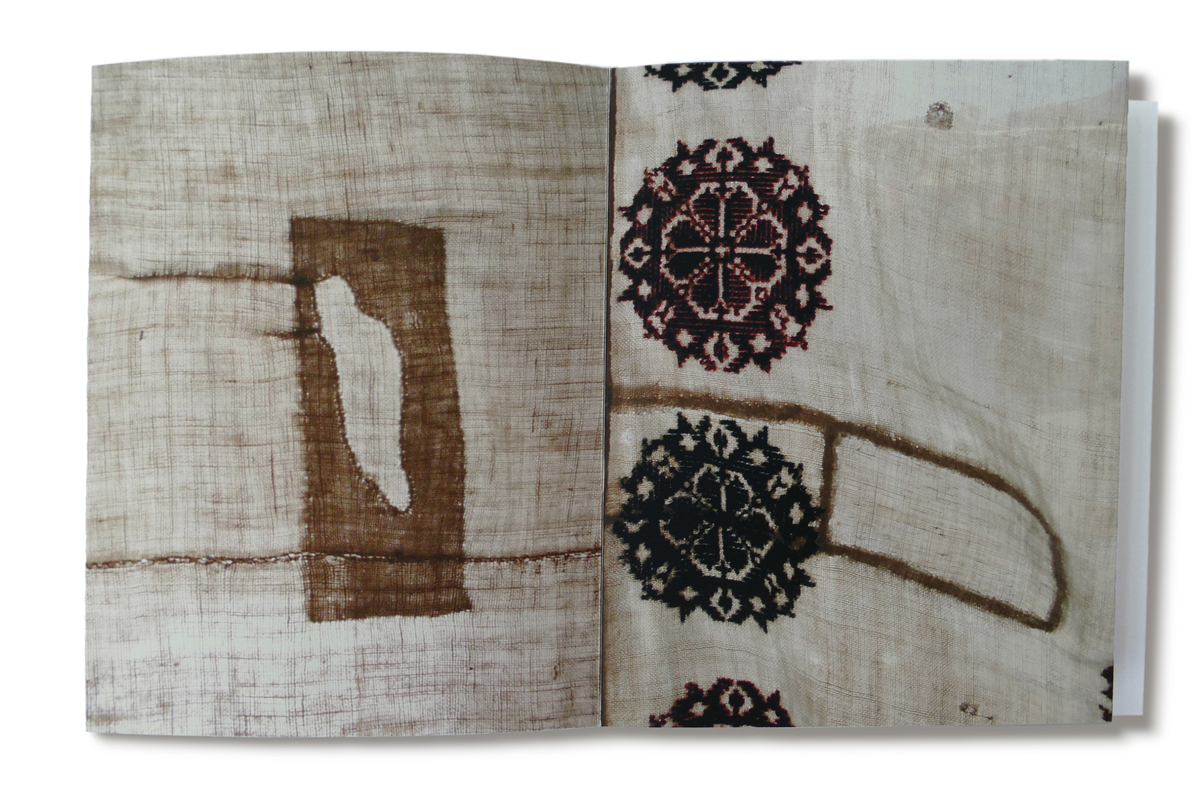 Repair . detail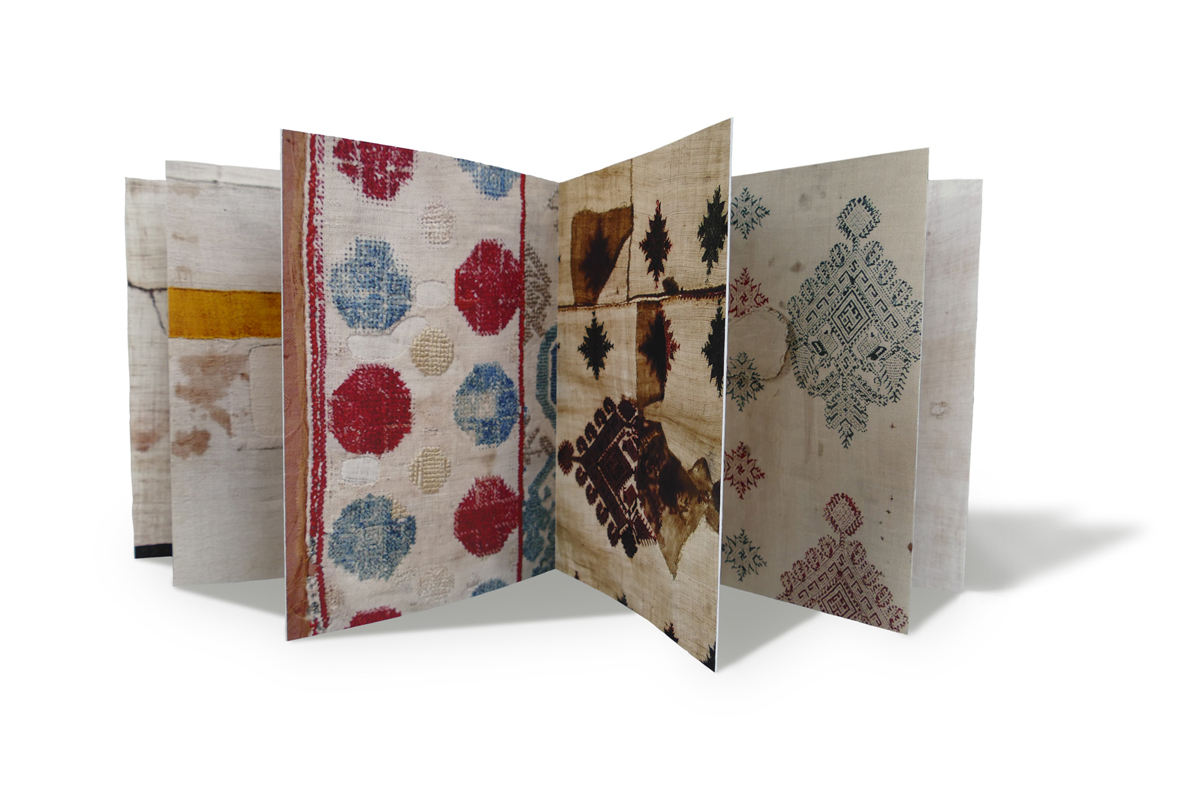 Repair . 2018 . leporello
Hahnemühle photorag paper (308 gr) . 27 x 20 cm (18) . ed. 8
Repair on News #5 . 2018
newspapers, Japanese acid free paper, embroidery, acid free cardboard . 70 x 50 cm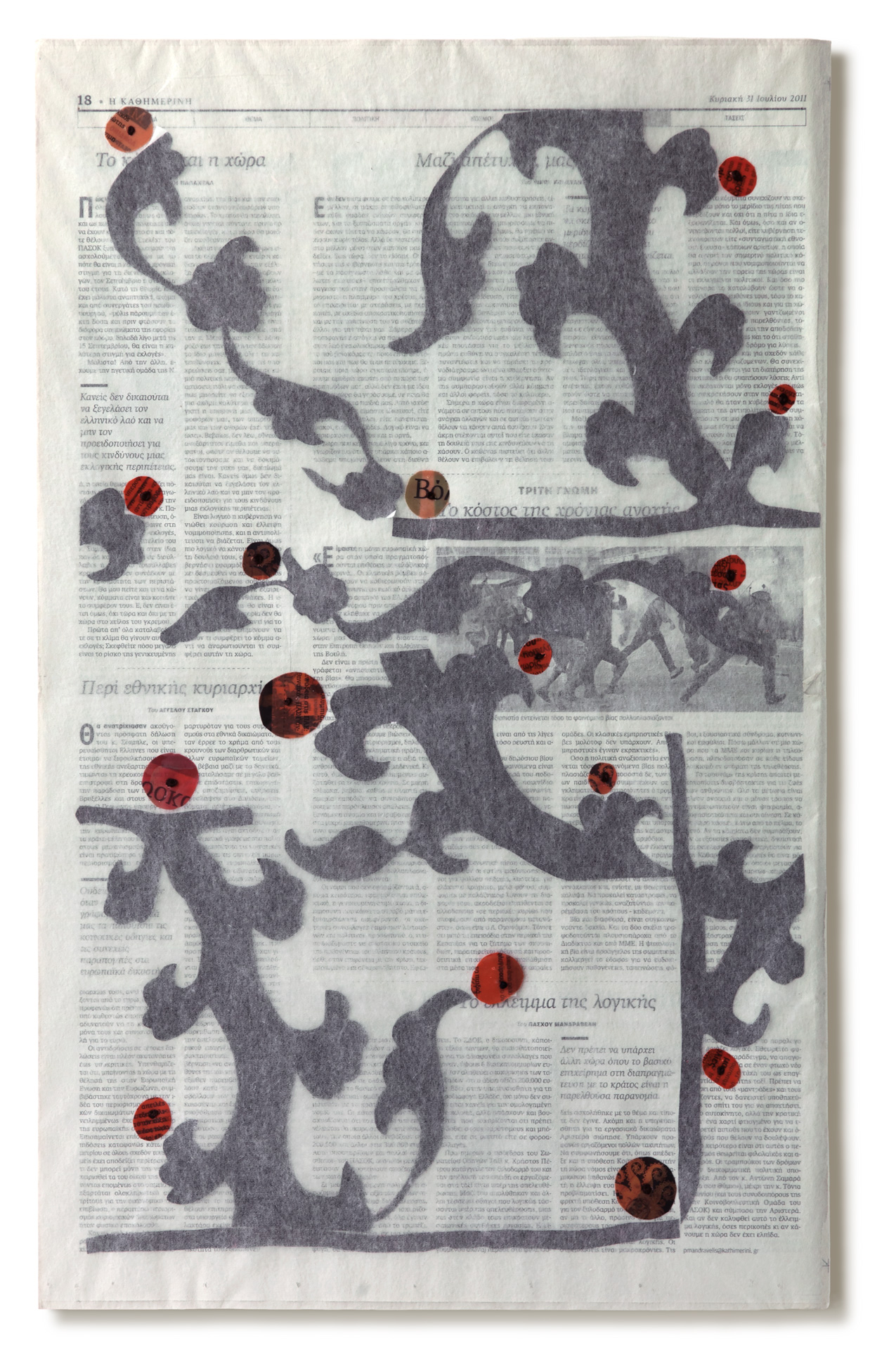 Repair on News #1 . 2018
newspapers, Japanese acid free paper, cutout prints, wax, colour pencil, embroidery, acid free cardboard . 70 x 50 cm
Repair on News #3 . 2018
newspapers, Japanese acid free paper, embroidery, acid free cardboard . 70 x 50 cm
Repair on News #4 . 2018
newspapers, Japanese acid free paper, embroidery, wax, color pencil acid free cardboard . 70 x 50 cm
Repair on News #6 . 2018
newspapers, Japanese acid free paper, cutout prints, wax, colour pencil, embroidery, mounted on acid free cardboard . 70 x 50 cm