Repair on News . 2022
A series of works about repairing, reconstructing, mending, restoring.
Editions of the Greek newspaper I Kathimerini (2009 - present) have been embroidered with patterns inspired by traditional Greek textile in an attempt to bring some antidot to the overwhelming problematic daily news with fragments of civilization.
Repair on News #15 . 2022
newspapers, Japanese acid free paper, embroidery . 53 x 35 cm
Repair on News #16 . 2022
newspapers, Japanese acid free paper, embroidery . 53 x 35 cm
Repair on News #17-Coincidence . 2022
newspapers, Japanese acid free paper, permanent marker, textile pompons . 53 x 35 cm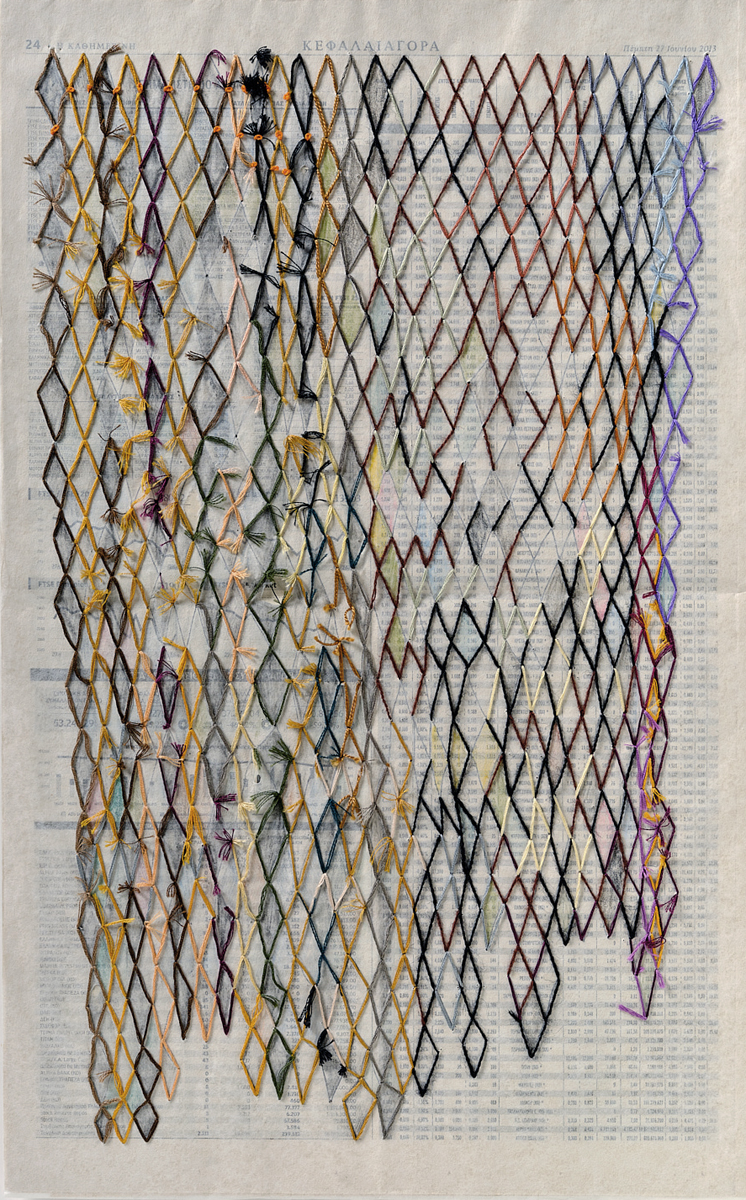 Repair on News #12 - Harlequin . 2022
newspapers, Japanese acid free paper, embroidery, color pencil
53 x 35 cm
Repair on News #13 - Figs . 2022
newspapers, Japanese acid free paper, embroidery, aquarel paint, wax . 53 x 35 cm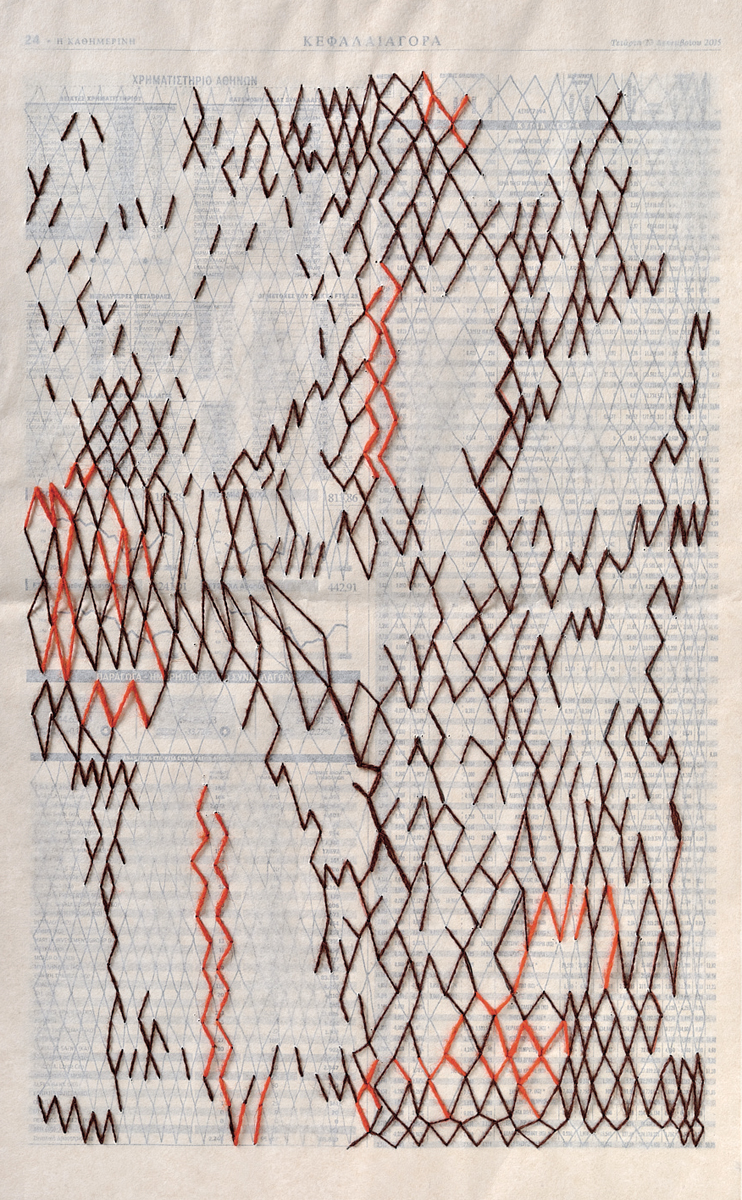 Repair on News #14 - Index . 2022
newspapers, Japanese acid free paper, embroidery . 53 x 35 cm