Talisman Cabinet . 1996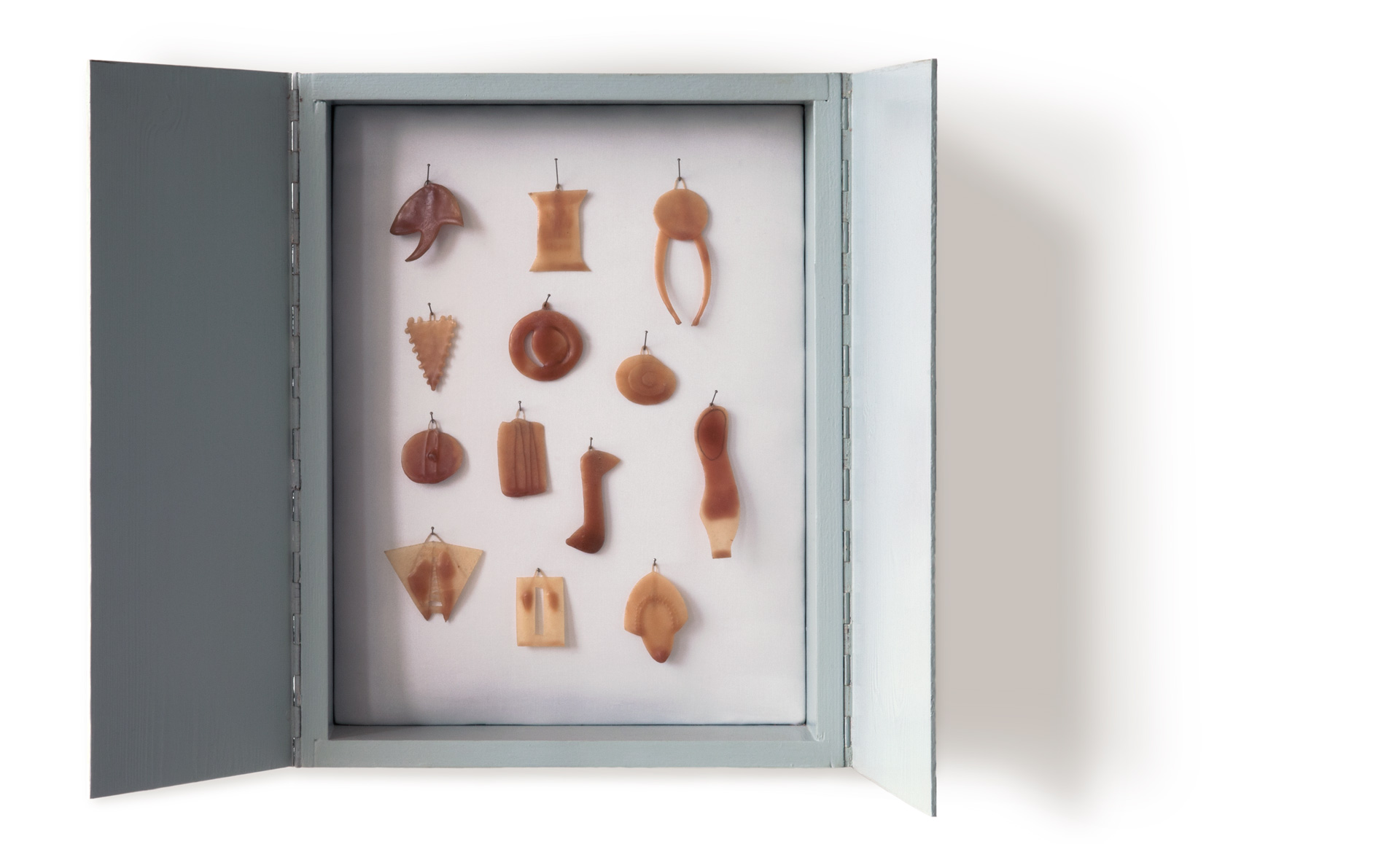 Talisman Cabinet . 1996
paper, wax, cottonwool, textile, wood, varnish, brass hinges
34 x 25-54 x 12 cm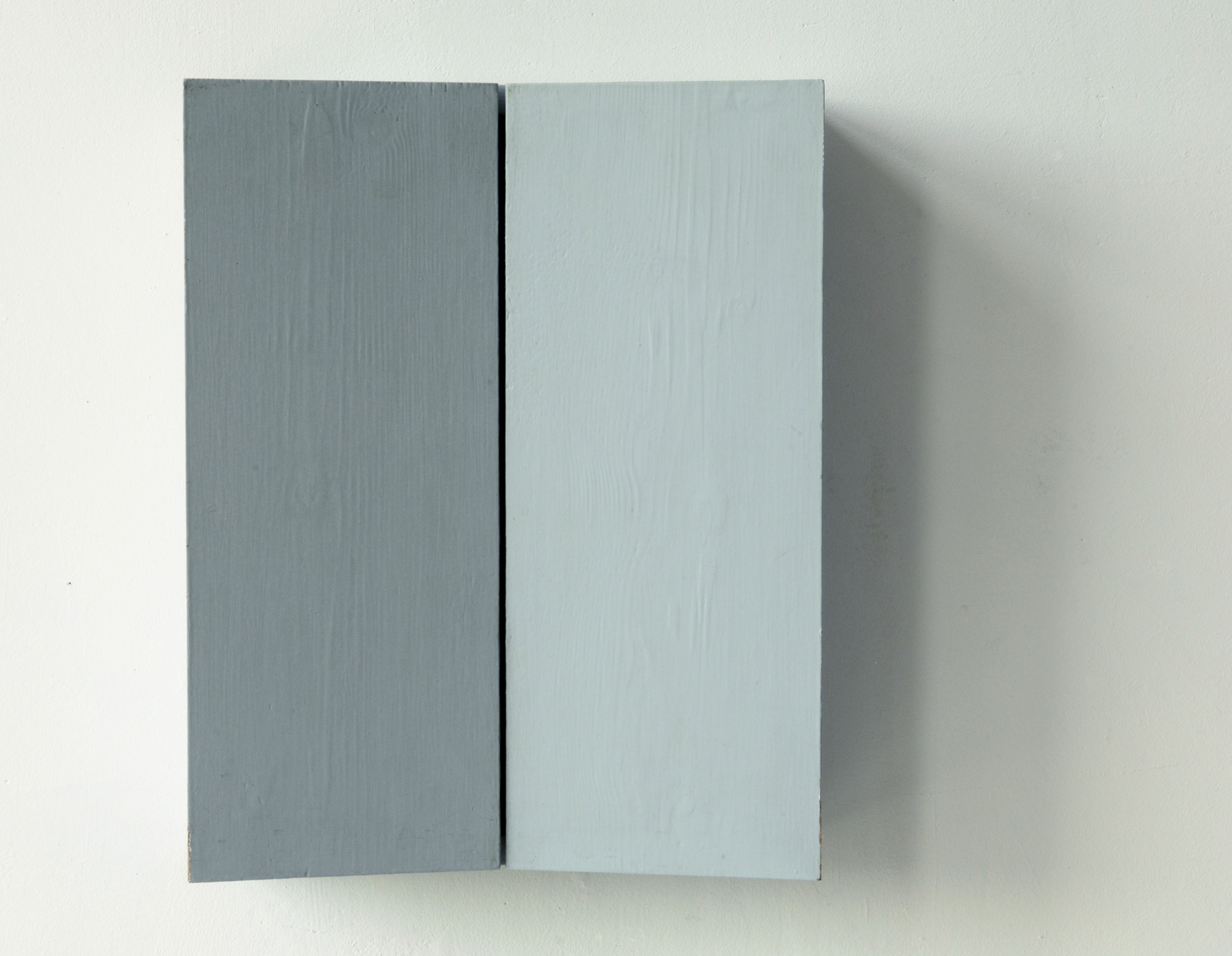 Talisman Cabinet . 1996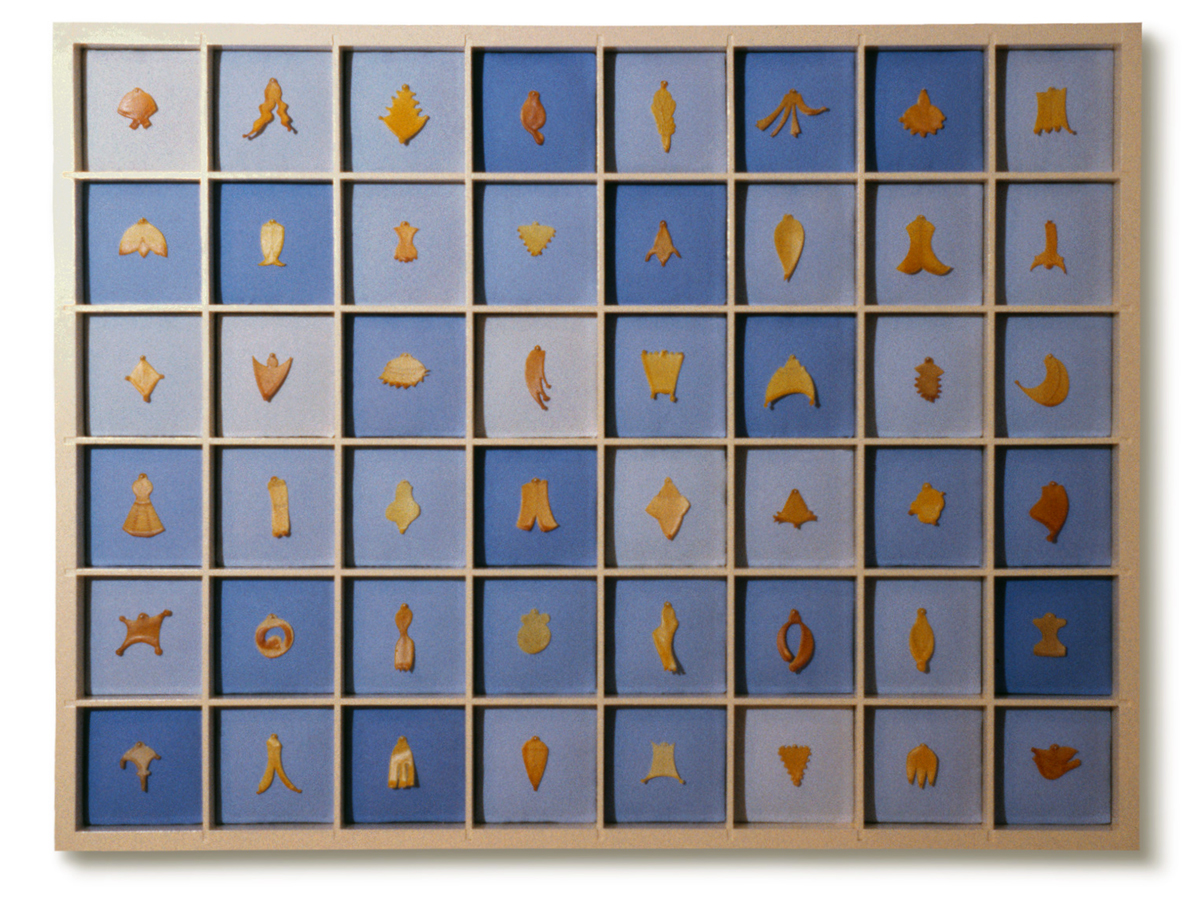 Talisman Cabinet . 1998
paper, wax textile, cotton wool, plexiglass, brass hinges
74 x 112 x 10 cm
Ronald McDonald House, Rotterdam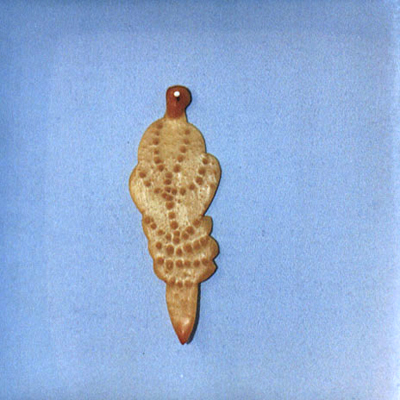 The Ronald McDonald house is a guesthouse connected to the Children's Hospital Sophia in Rotterdam. Parents of hospitalized children kan stay here with the hole family for longer time if it is necessary. The house is located on the second and third floor of a building near the hospital. The Talisman Cabinet is made for the entrance on the third floor.
In a wooden cabinet with 48 compartments, small talisman objects made from paper and wax are placed on light blue cotton pillows. These objects are made as a good-luck-wish for all children.
Commissioned by the City Art Centre, Rotterdam.